In a bid to promote diversification of agriculture the government is keen to improve agribusiness by making work of farmers easier.
Trans Nzoia county is set to receive 35 cooling machines for dairy farmers in a bid to boost agri-business in the region Deputy president Wiliam Ruto announced yesterday 16th December 2018.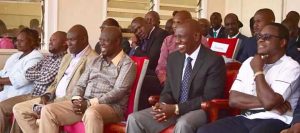 The government is keen to boost diversification of agriculture in country. With the recent unfolding in the Maize and sugar sectors. Jubilee government is working on a way to ensure farmers engage in other activities that will guarantee them money.
Basing on the recent agreement between Kenya and China on agricultural trade pact. National government is banking on several measures to ensure farmers benefit from Kenya-china ties.
Speaking in a church function in Kitale Deputy president told farmers to start thinking of other means of making money instead of depending on maize alone.
"I want to tell our farmers that our maize is meant for food,  but we must also think of how to make money through other means of Agriculture. Come to think of tea, coffee, Macadamia and Dairy farming" Said Ruto.
He further warned leaders who are politicising maize issue,  counting on a number of issues China deal being one of them that he believes will change lives of farmers in the region.
Statics shows that Trans Nzoia county is capable of producing 1million litres of milk on a day but due to lack of presavation and proper marketing structures the county is unable to count on milk production. Therefore the milk plant has come at the right time.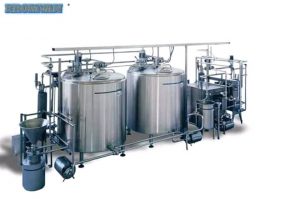 With residents still in resistance due to unpaid dues from NCPB the government still insists on diversification of agticulture with already members of the task force appointed by the president to look into maize issue already hinting at diversification of agriculture as part of their recomandation to the president.
The task force is set to finish its findings and hand their recommendations to the president before the begining of new planting season. As the county is set to receive milk coolers this should sound as a wake up call for farmers who can capitalize on the same to do value adition to their production.
For instance Milk product plant for ghee and cooking oil can be set up in the county this will ensure farmers add value to milk production,  apart from this employment opportunities will be created.