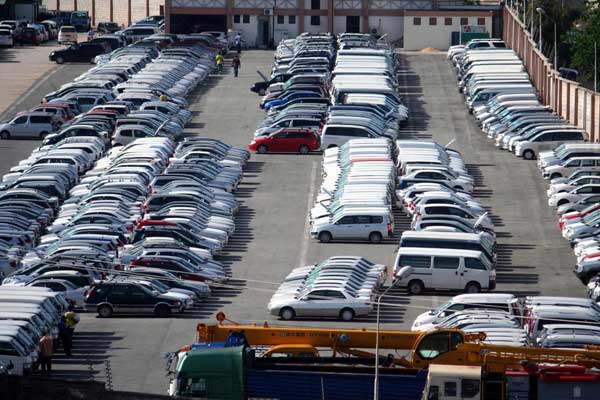 The weak Kenya shilling that has been trading at Sh. 103 to the US dollar has seen a spike in the price of second-hand cars.
Over the past five months, some car models have seen their prices rise by about Sh. 100,000, as the cost of import rises.
For example, the Toyat Belta, which was selling at Sh. 618,000 in December is now selling at about Sh. 721,000 excluding excluding duty, freight and dealers margins.
The Nissan X-Trail is also quoted as being among the models that have seen a spike in prices.
Motor dealers further noted that the price surge was partly due to higher demand for Japanese models manufactured in 2010 as buyers raced to beat Kenya's rule that only allows importation of cars under the age of eight years.
Overall, total car sales – used and new cars – grew 2.7 per cent to 18,545 units in the first quarter of the year, according to the Kenya National Bureau of Statistics (KNBS).
Second-hand cars comprised the bulk of the sales at 85.5 per cent while only 3,699 new cars were registered in the period.