Best onion varieties in Kenya: Onions are endlessly versatile and an essential ingredient in countless recipes for their appetizing aroma and a baseline of sweet and earthly flavor.
Most farmers in Kenya are tapping into the growing onion business by investing in onion seed varieties that are high yielding, colorful, have an excellent shelf life and are resistant to diseases.
Bob Collymore's last wish for his wife Wambui Kamiru and kids
Best onion varieties in Kenya: Amiran Kenya onion seed varieties are;
v  Neptune F1- Firm Shining red bulbs
v  Russet F1- Very Firm, red flesh color
v  Sivan F1- Pink Flesh
The advantages of the hybrid onions verse the non hybrids which are like Bombay Red or Red Crème includes;
1) Early Maturity
2) Uniform Bulbs
3) Extended Shelf life
4) Better Pungency
5) Drought Resistances
6) Disease Resistance- Pink Root disease
7) Improved color and shape
In three months an acre of Hybrid bulb onions could give an income of Ksh. 800,000. After three months of transplanting the onions it can produce a yield of 20,000kgs bulb. 1kg of onions at the market price goes for Ksh. 40 i.e 20,000kgs * Ksh. 40 = Ksh. 800,000 minus average cost of production which is Ksh. 150,000 per Acre = Ksh. 650,000 Net Income.
With the ever changing climatic conditions, farmers have been challenged to modernize their farming with products that shield them by working against the harsh climatic conditions. Hybrids are benchmarks on which African farmers can use to ensure that their farms minimize the risks and uncertainties associated with the industry.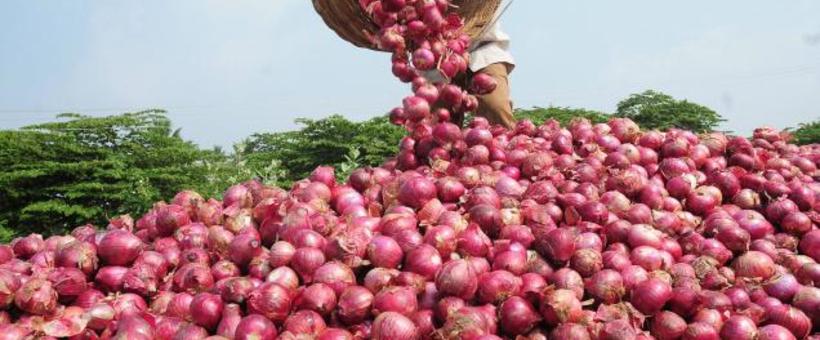 As the human population continues to grow, so has Amiran Kenya put in place improved systems to ensure our parents, children, friends and the community at large is well fed people. It is without doubt that hybrids will compliment the company's efforts in irrigation, pest and disease controls to ensure Africa is a leading force to reckon with in all areas of the agricultural industry.