Money can get you  the title of the 'most-retweeted tweet.' Sounds bizarre right? Yusaku Maezawa received over four million retweets for a post he made, offering the equivalent of £726,000 to split between 100 randomly selected users who retweeted his Tweet.
"To participate, all you need to do is follow me and RT (retweet) this tweet" posted Mr Maezawa.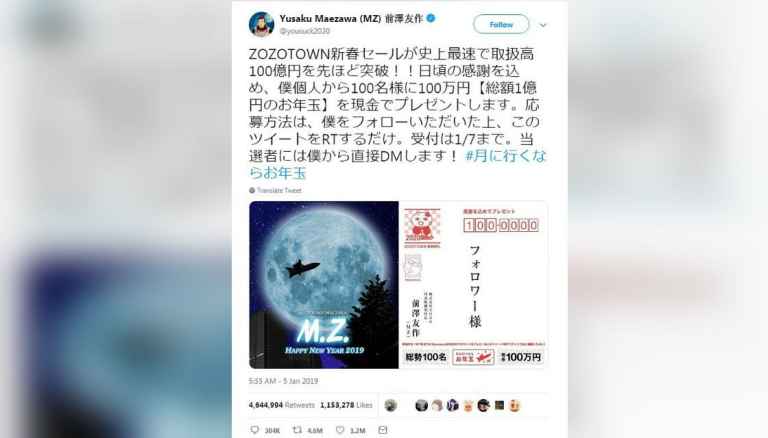 The entrepreneur, who Forbes said is worth about $2 billion (£1.57 billion), offered the prize after a new year's sale from his online fashion retailer Zozotown made 10 billion yen.
He attributed the money as a gratitude for the the New Year's sale of ZozoTown one of the largest online store in Japan that has witnessed the fastest sale in the history crossing 10 billion Yen so far.
Mr Maezawa's tweet overtakes previous top-spot holder Carter Wilkerson, who became popular in 2017 with a bid to secure a year's worth of free chicken nuggets from US fast food chain Wendy's.
The teenager had posted a photo of the Twitter account for Wendy's telling him he would need 18 million retweets for the year-long chicken supply, with the caption: "HELP ME PLEASE. A MAN NEEDS HIS NUGGS."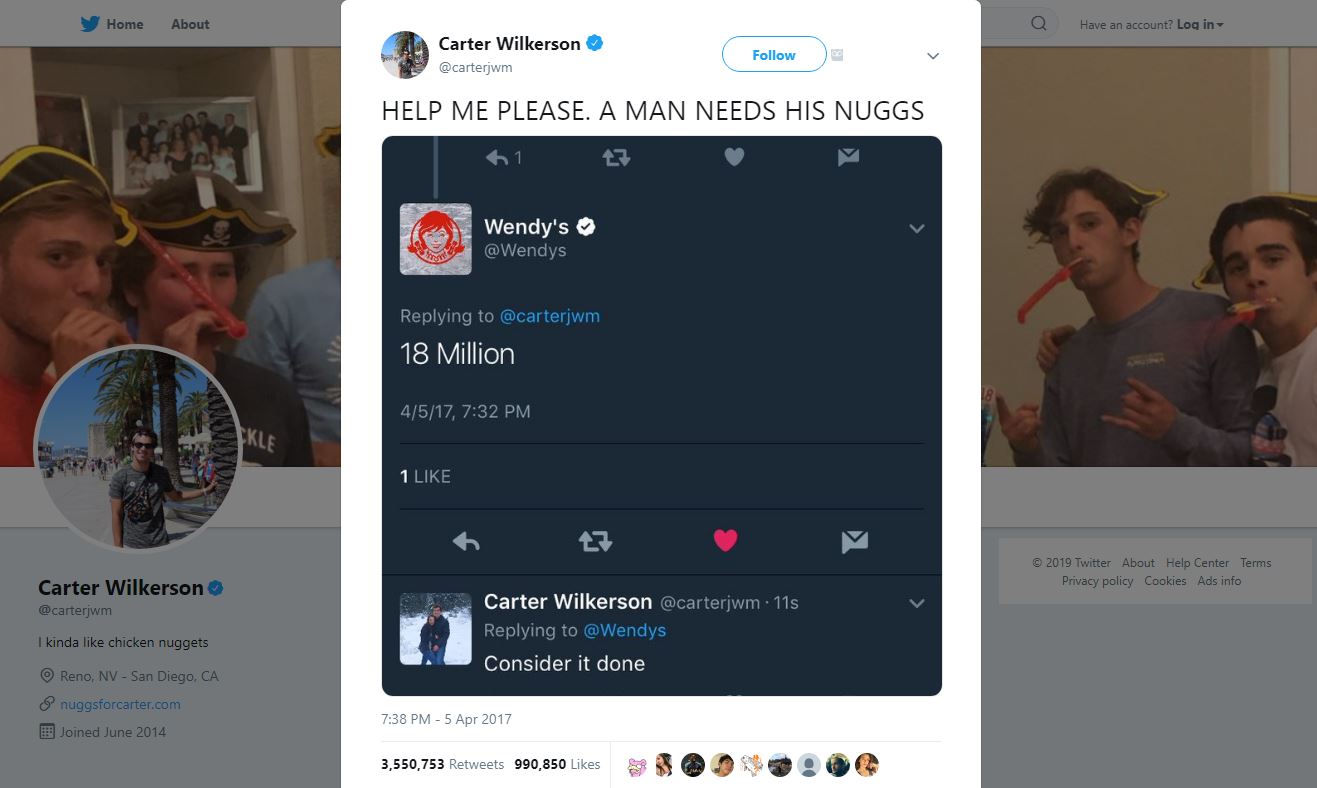 This particular tweet knocked Ellen DeGeneres off top spot. The host's high profile selfie at the Oscars in 2014, taken by Bradley Cooper, had been the most retweeted tweet for three years.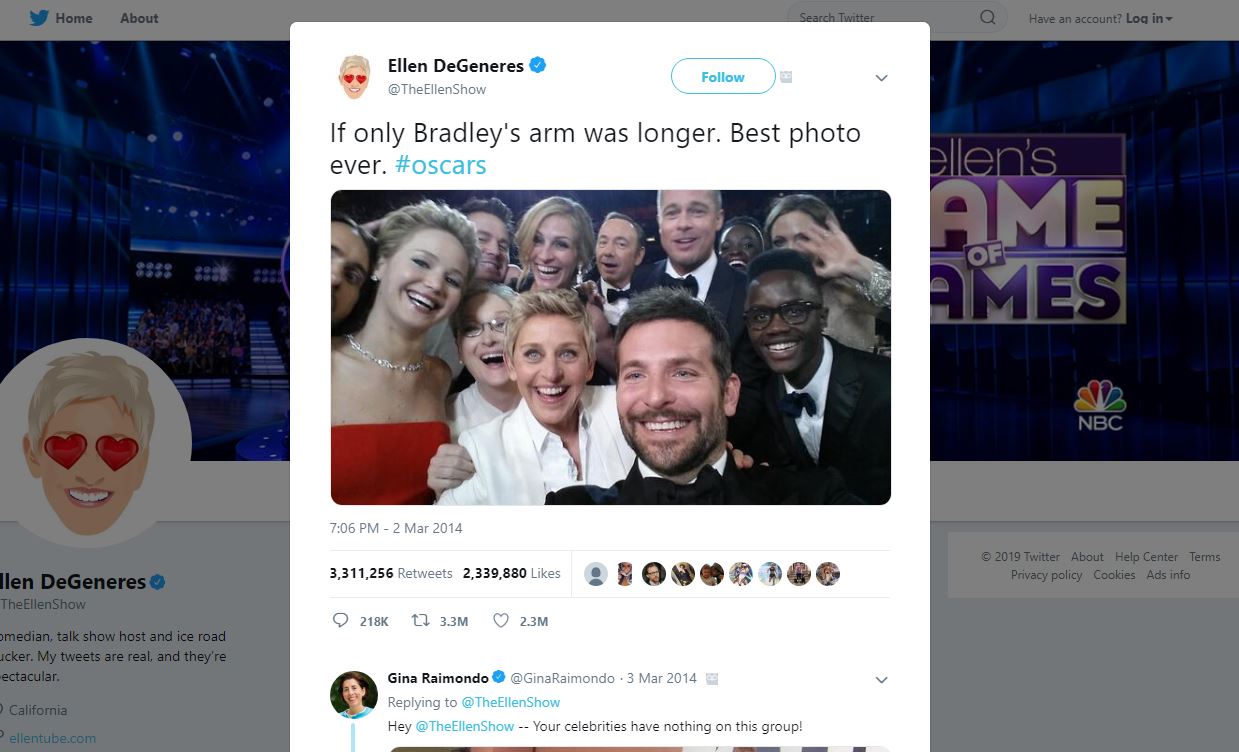 The selfie included Brad Pitt, Jennifer Lawrence and Meryl Streep, has more than 3.3 million retweets and was accompanied by the caption: "If only Bradley's arm was longer. Best photo ever."
This also means that former One Direction star Louis Tomlinson moves into fourth position with his 2011 tweet to Harry Styles. In a tweet which has so far increased to more than 2.6 million retweets, the singer wrote: "Always in my heart @Harry_Styles . Yours sincerely, Louis."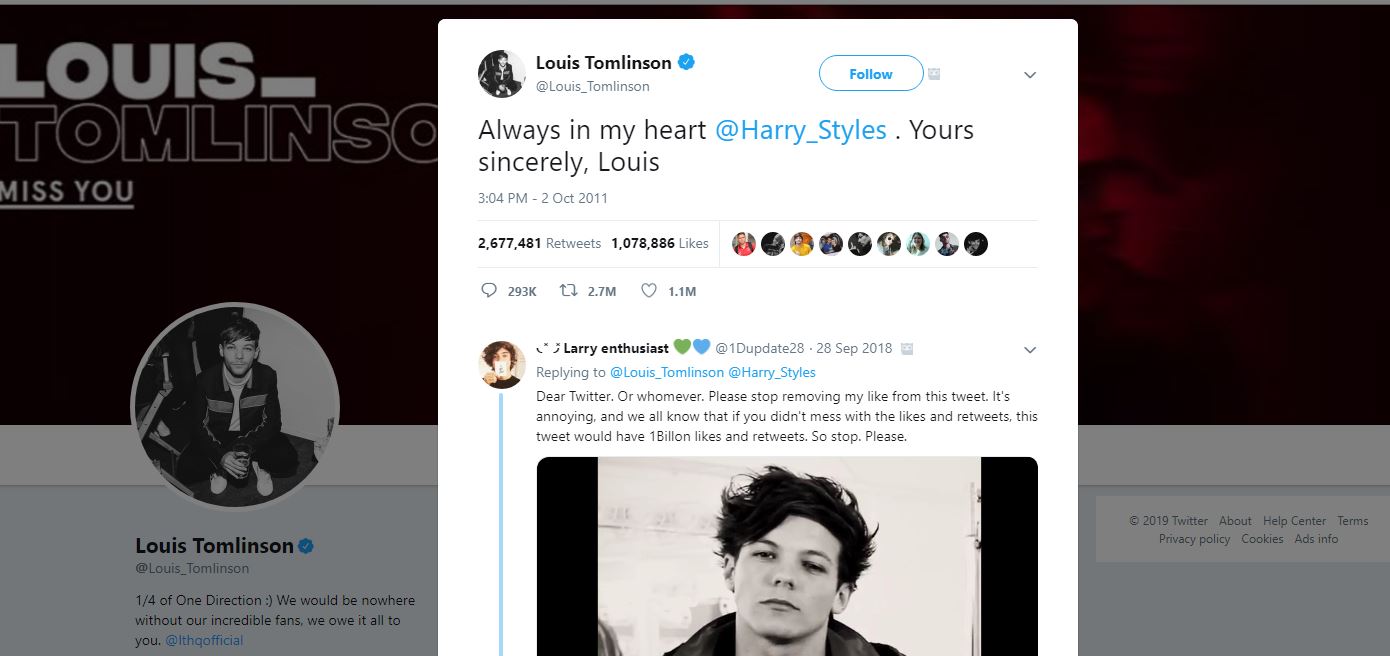 And the fifth place is taken by Spanish YouTube gamer Elrubius, who posted a prize giveaway similar to that of Mr Maezawa's in August 2016. The tweet reads "LIMONADA", promised prizes to those that shared it and has more than 1.7 million retweets.