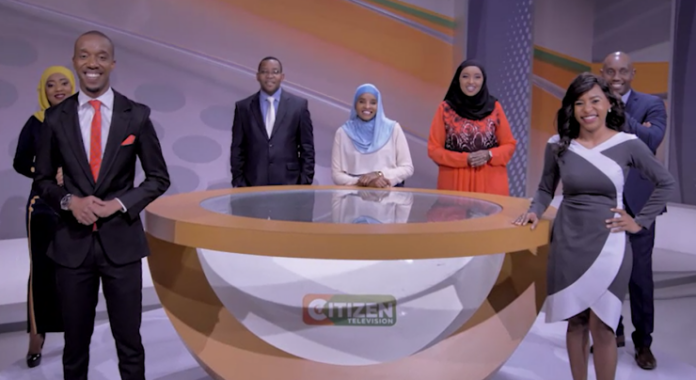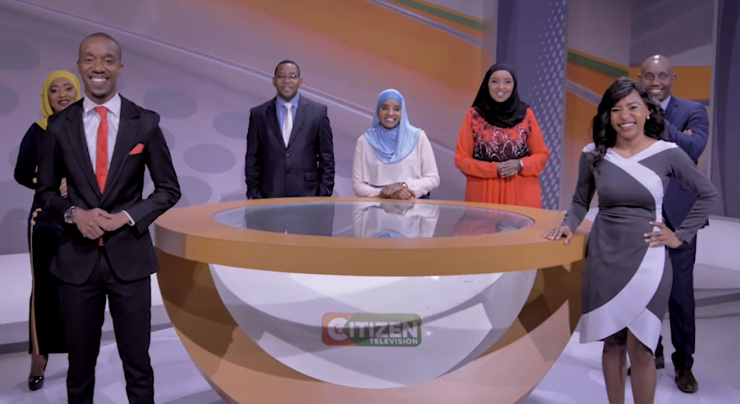 Citizen Tv Presenters: Citizen TV has launched an all-new look for its 7pm Nipashe news bulletin.
The promo released by Citizen consists of an all-star cast of the most celebrated Swahili News anchors in the country, and started airing on Thursday night.
The star-studded team of experienced TV anchors is composed of Jamila Mohamed, Swaleh Mdoe, Mashirima Kapombe, Mwanahamisi Hamadi, as well as Nimrod Taabu.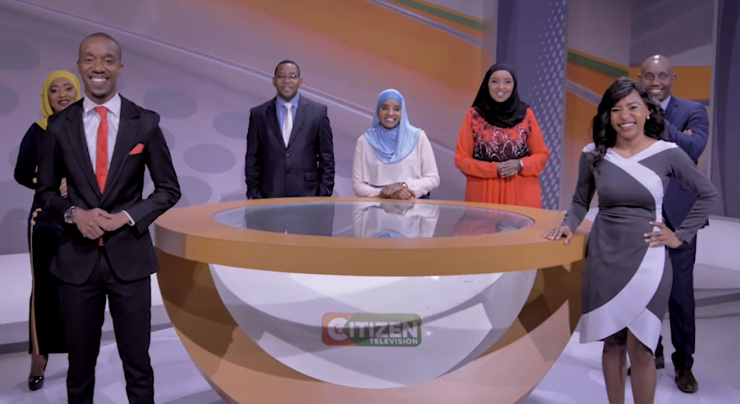 Power couple Lulu Hassan and Rashid Abdalla complete the Citizen Nipashe dream team set to breathe fresh air into the Swahili News Bulletin and completely dominate local Swahili news.
Citizen has had to realign its Nipashe cast following the departure of Kanze Dena who co-hosted the show with Lulu Hassan.