2019 must have been a good year to people of Kakamega county as their leaders tried to better the livelihood of residents in both sectors. Kakamega county have enjoyed hosting major events in 2019.
One the most exciting moments for kakamega was when the council of governors held a devolution conference in Kakamega county this year. Repeatedly Kakamega hosted Mashujaa day in October.
Yesterday 30th December in Eregi Teachers Training college people of Kakamega were entertained to an exciting football game, Cleo malala super cup. The football event had been on for weeks.
The tournament had been organized by senator Cleophas Malala. In a bid to promote young talents in the county. The tournament was grazed by sport pesa chief executive officer Ronald Karauri.
It was a moment to reckon when the winner was awarded Sh. 1Million while the second team was awarded Sh. 0.5Million while the as position three banked a cash price of Sh.0.25Million
The Cleo Malala super cup saw more than 30 teams from across all the sub counties compete for more than Ksh. 2Million that was up for grabs.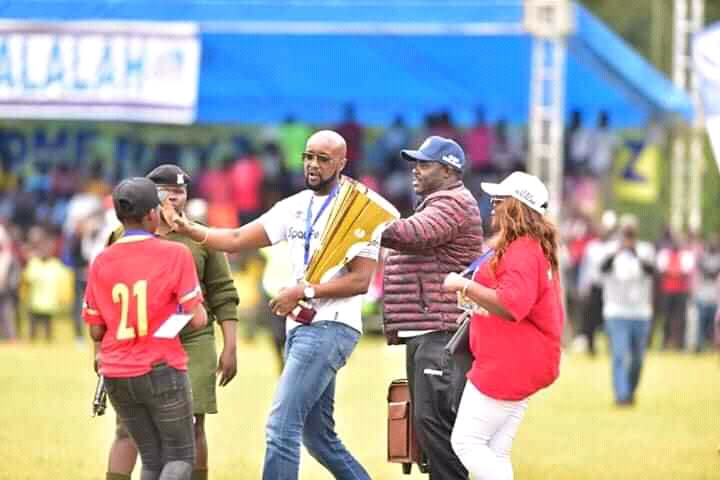 With two top flight teams in KPL and a number of teams playing in national rugby series Kakamega is in good position to turn talents into employment.
Team arsenal from Ikolomani won the Cleo Malala super cup 2018 and was awarded a cash price of 1million.  While Lugari who were beaten in the finals managed to take home Sh. 500,000. Khwisero came third and banked the sh. 250,000.
Earlier on during Magharibi sports award CS for devolution Eugene Wamalwa praised the efforts made by the county government of Kakamega to ensure the region has the best sports facility in the region. Wamalwa  said time has come for youths together with other stake holders to invest in sport and make it employment.
Other prominent people who were present were Hon. Otsotsi, and Roy Smith Mwatia also known as Rufftone a renown gospel maestro in the country among others.