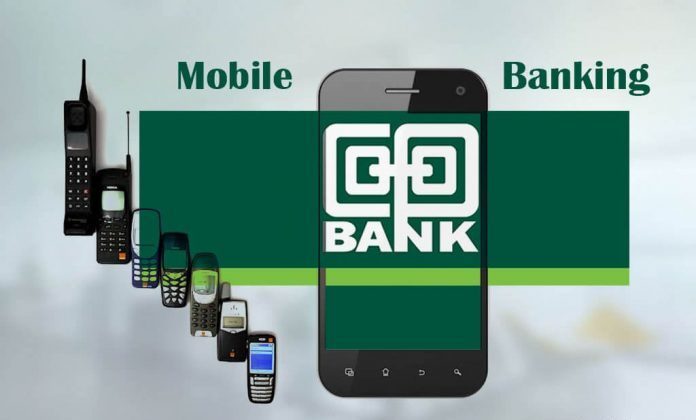 Co-op Bank Digital Banking: The Co-operative Bank has signed a Sh. 244 million digital banking support deal with the International Finance Corporation (IFC). This deal will now see the IFC support Co-op bank's efforts at digitizing its banking efforts.
"Following the IFC Digital Bank Diagnostic (June 2017), and as a result of changes in the financial services landscape in Kenya, Co-operative Bank has taken the strategic decision to become a digital bank," the international financier said in a statement.
Over the past few years that the bank has been implementing its Soaring Eagle Strategy, Co-op Bank has emerged as one of the most digitized banks in Kenya. In July this year, Co-op bank was named as the best digital brand in Kenya.
"Above winning the award, we are delighted that our customers are now benefiting from our advanced, easy-to-use banking products. This means that they are also able to increase their productivity by saving on time and costs," Co-op Bank says in a statement.
Among digital products that the bank has launched include the online banking platform that allows customers to bank from the comfort of their internet-enabled devices.
Co-op Bank also provides two portals for both retail and corporate online banking. This is aimed at fulfilling the needs of the retail customer while matching the needs of the corporate client. It also means that both sets of customers will no longer need to either queue to make deposits, transfers, payments or any other bank transactions.
"The traditional brick and mortar is slowly losing its pivotal role in the industry. In its place, mobile banking, agency banking and electronic payments are taking the centre stage," says Co-op Bank. "The migration to this new 'digital' space will define the bank of the future; on our part we are responding as appropriate with heavy investments in innovative technological capabilities."
Co-operative Bank also has a host of alternative digital banking tools and channels that work just as effectively and conveniently as the physical bank. These tools and channels include the Co-op Bank agency banking popularly known as Co-op Kwa Jirani, the Co-op Bank's Internet Banking platform as well as the Co-op Bank's mobile banking app known as MCo-op Cash. Currently, the bank has 10,000 agents and 79,218 internet banking customers. It has disbursed more than 700,000 loans through the digital channels.