Co-op Bank Half Year 2019 Results: The Co-operative Bank Group has announced a half year profit after tax of Sh. 7.5 billion. This is a 5 per cent growth from the Sh. 7.1 billion that the bank posted in the same period last year.
The net profit follows a five per cent increase in pretax profit which grew to Sh. 10.44 billion from Sh. 9.98 in the period under review.
How to easily get your own car with Co-op Bank
During the period, the total operating income grew by 5 per cent from Sh. 21.8 billion to Sh. 23 billion. Non-interest income increased by 25 per cent from Sh. 7 billion to Sh. 8.8 billion while interest income from government securities increased by 22 per cent from Sh. 4.5 billion to Sh. 5.5 billion.
The operating expenses remained controlled, growing by 5 per cent from Sh. 11.97 billion to Sh. 12.6 billion as a result of prudent cost management strategy and enhanced efficiency.
Total assets grew by over 8 per cent to Sh. 430 billion compared to Sh. 398.4 billion in the same period last year. Net loans and advances book grew by 3 per cent from Sh. 252.1 to Sh. 257.6 billion. Investment in Government securities grew by Sh.14.8 billion to Sh. 95 billion compared to Sh. 80.2 billion in first half of 2018.
In the period, customer deposits grew by 8.3 per cent from Sh. 300 billion to Sh. 325 billion while borrowed funds from development partners grew by Sh. 3 billion to Sh. 21.5 billion from Sh.18.4 billion in the previous year. Shareholders' funds grew from Sh. 68 billion to Sh. 71 billion.
The Group continues to leverage on the benefits of the "Soaring Eagle" Transformation Agenda that has re-tooled and equipped the business with added competitive edge as reflected in the sustained growth in market share across all market segments and Counties.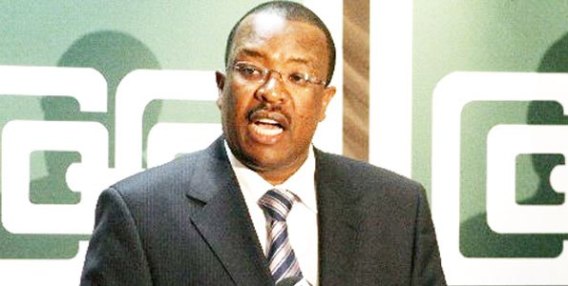 "Through our multi-channel strategy, we have successfully moved 88 per cent of all customer transactions to alternative delivery channels that include mobile banking, an expanded 24-hour contact centre, 585 ATMs, internet and over 12,956 Co-op Kwa Jirani banking agents," said Co-op Bank in a statement to Bizna Kenya.
Co-op Bank is also employing a strategy for continued deepening and dominance in its domain market segment while reviewing opportunities to grow alternative revenues from other services like Bancassurance, and Leasing business being done through Co-op Bank Fleet Africa Leasing Ltd, a strategic joint venture with Super Group of South Africa. Co-op Bank Half Year 2019 Results.