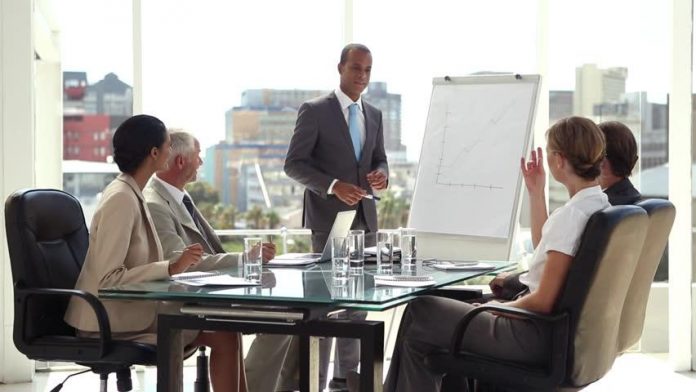 When speaking with friends, one is able to express themselves freely without choosing their words carefully. In the business world however, things are a whole lot different. How we communicate with clients, customers, and representatives matters. In a way, it can impact your ability to keep them interested in order to execute a deal or make a sale. In other words, whatever you choose to say and how you say it is important.
Body language isn't the only way business partners can read you. The words you choose to use can trigger predictable behaviors without you showing it. You want to be able to keep your listeners engaged in the conversation. Emotions, attitude, even expressions can change if you are not careful.
Power Words
Understanding the world of communication and language will be beneficial to you in a number of cases. You want to be able to further your vocabulary in order to help clients develop a growing relationship with you, your boss, or even your own brand. Our language is a powerful tool that's filled with power words that can have a positive impact. Think about how much your sales could increase, how much business you can pick up with impacting vocabulary that can deliver the punch.
When speaking on matters financial, the word "Save" can work wonders. Using this word can open a frame of opportunity for you and the involved parties. Customers are going to want to hear about how much money you can save them. By doing so they'll be able to compare your rates to other vendors. Grab their attention with different phrases:
Sign up for your first month now and save 10% as an introductory offer

Save 35% on any additional services you purchase.
Overall, saving customers money not only grabs their attention, but helps you bring them back for more business.
Unusual Approach
Thinking outside the box may not always be a step you are quick to take. There are customers who prefer an unusual approach when talking business. If you can offer something that no one else can, then you'll be a step closer to closing the deal. Think of a few unusual solutions that can pan out in a positive matter. Sometimes doing the same repetitive thing pushes people away. You'll be achieving the same goals while doing something incredible along the way.
We, Us, Together
There's no better feeling than being assured that you are on the same team with the other parties. In order to have a successful sale, the customer should always feel a part of the team. Using terms like "us," "we," and "together" can have a positive impact. You want to make sure that all parties involved have a mutual feeling towards the business relationship. With solid cooperative behavior in the mix, no deal can go wrong.
There's nothing wrong with getting your vocabulary together before jumping into the business world. Using simple words like these in meetings, sales call, or even presentations can come a long way. A simple phrase can turn something into your direction.
Sometimes you are going to know what to say, and other times you have to figure things out as you go. No matter the case, you have the power to figure out what needs to be said. It's time to begin your new journey and make more business friends than ever before.