Fingerprints Registration: Kenyans will undergo a mandatory registration of fingerprints from March 18. The new exercise will be carried out by controversial French firm OT Morpho and is expected to cost the taxpayer a whopping Sh. 6 billion.

According to Interior principal secretary Karanja Kibicho, the French firm has already supplied 31,500 biometric kits for the registration. "We have all the kits. They have been supplied by IDEMIA but their software has been prepared locally," he said.
Dr. Kibicho further said that the government is expecting over 50 million Kenyans to take part in the exercise that will held at assistant chiefs offices for a period of 45 days.
Strikingly, the company that will carry out the exercise has rebranded to OT Morpho to IDEMIA. the company was last awarded a Sh. 6 billion tender by the IEBC to supply voter identification and results transmission kits (KIEMS) ahead of the 2017 polls.
It has also emerged that half of the Sh. 6 billion budget will be spent directly on the kits with bulk of the remaining portion going into paying the 50,000 registration officers.
According to a local business paper, the registration officers will work with the assistant chiefs in collecting basic information like bio data, citizenship, family tree, marital and employment status alongside the fingerprints of every citizen. The exercise, which is to be piloted from February 15, will however not entail collection of DNA samples or information on physical location (GPS coordinates).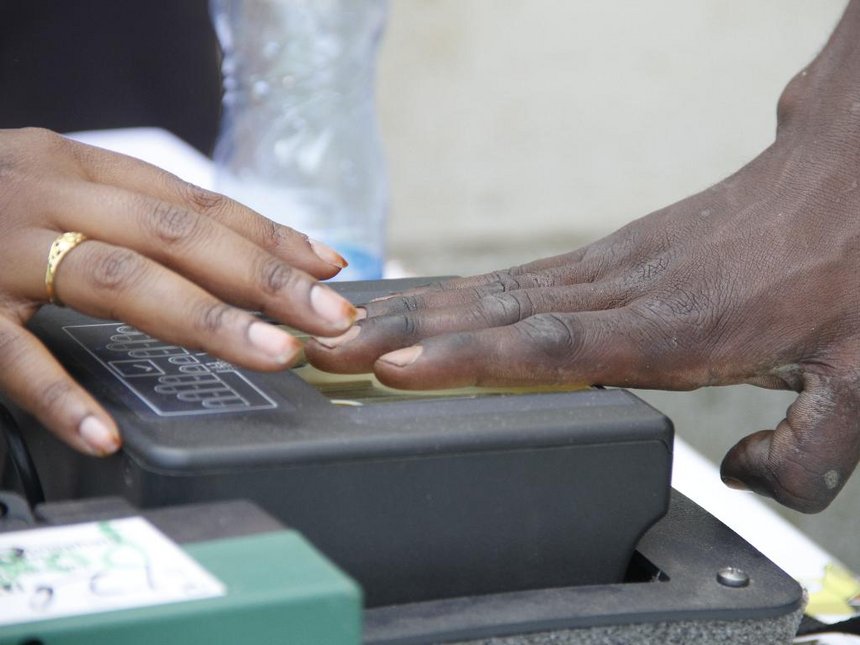 "Also not to be collected are information on biological features such as hand geometry, earlobe geometry, retina and iris patterns as well as voice waves which are also permitted under the recent legal changes. At the end of the exercise, every Kenyan will be issued with a single digital (Huduma) card to be used in accessing government services," says the Business Daily.
"We are not saying that Kenyans who visit registration clerks will walk away with Huduma cards on the same day but that's what everyone will eventually get in order to access services. In the fullness of time, will not need all these multiple cards and documents except Huduma and passport," Dr. Kibicho said.