Infinix Mobile's new flagship phones, Infinix Note 4 Pro, Infinix Hot 5 and Infinix Hot 5 Lite, are being launched next week, Exclusive on Kilimall.
Why is that a big deal? This is because we have all come to respect Infinix as some of the most innovative, and affordable phones we know. And that these three newbies will be exclusive on Kilimall makes this a bigger, sweeter deal.
Let's look at the phones' specifications:
1. Infinix Note 4 Pro X571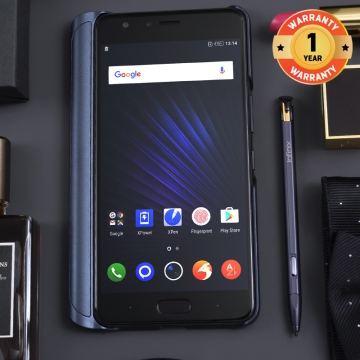 If you know about the Infinix Note 3 and Note 4 you definitely know the DNA of the Infinix NOTE series comprises of a large screen, big battery, and flash charging. Infinix Note 4 Pro has perfected this.
The giant 4500 mAh battery only needs 5 mins charge to reach 200 mins talk time! Xcharge 4.0 which provides quick charge with low voltage and high efficiency. The screen is a sharp 5.7" display feature with high color gamut which is 20% higher than most competing smartphones and a 1300 contrast rate and luminance, which makes the screen unbelievably colourful, clear and dynamic. Oh, it also comes with an astonishing XPen to bring a totally new experience and enable you explore your creative side in XNote. With NOTE4 Pro and XPen even you can become a painter! Meanwhile, Xpen works 40 mins with only 20 seconds charging. It also features an excellent 13MP main camera with Dual LED flash and the 1.4μm 8MP front camera combines the latest selfie filters to make all of your selfies truly stunning.
2. Infinix Hot 5 X559C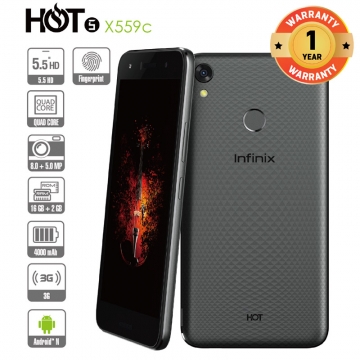 If you love music, then Infinix Hot 5 is the ultimate phone for you with its 3D Stereo Surround technology. That means with this "small" phone, you get a Home Theatre sound experience. With its smart fingerprint key, the Infinix Hot 5 keeps all your private data truly private. Its 4000 mAh battery, once fully charged, keeps the fun going on for up to two days. Powered by the XOS, an operating system based on the Android M, this dual-SIM smartphone offers a seamless and energy-efficient performance. Its 8 MP rear camera and 5 MP front camera with soft light flash features five internal lens elements and multiple shooting modes to help you take picture-perfect photos. Did I mention its sleek diamond cutting edge design which is a rigid structure that has been combined with colourful 3D texture to encapsulate youthfulness, beauty, and personalized aesthetics?
3. Infinix Hot 5 Lite X559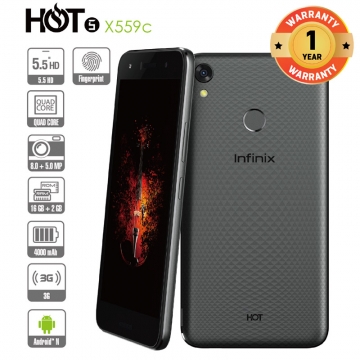 Infinix Hot 5 Lite ni mtoto wa Infinix Hot 5. J Literally, it has all the features of the Infinix Hot 5 except for the 1 GB RAM and the fingerprint sensor. It is a great option if you are looking for a budget phone that doesn't compromise on the core elements you may be looking for in a phone… while providing you more, such as the 3D Stereo, huge battery capacity and camera.