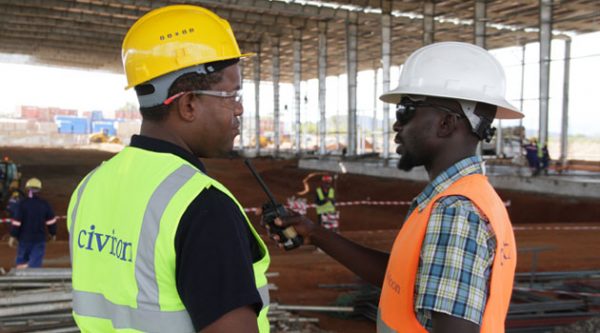 Job losses in Kenya: TransCentury and ARM Cement sacked 1,068 employees last year as part of the effort to cut costs and stay afloat.
ARM's payroll dropped 792 to 1,963 last year, according to the company's latest annual report, which also shows that the cement maker's ranks of casual workers dropped by the largest margin.
A total of 694 casual employees were removed from the company's register, while 97 permanent workers and one key manager also left.
TransCentury, which returned a net loss of Sh. 4.3 billion in the same period, sacked 276 employees remaining with a workforce of 1,274.
ARM has cement plants in Kenya and Tanzania while TransCentury has power, infrastructure and engineering operations across six countries including Kenya, Uganda and Tanzania. Massive retrenchments are often an indicator of financial trouble in labour-intensive companies.
A section of the retrenched workers have now sued their former employers, arguing that they were unfairly terminated. The companies have not disclosed how much money was spent on the layoffs.
"The cases pending against the group relate to those filed by former employees for unfair termination," ARM says in its annual report.
"It is not practicable to determine the timing and ultimate liabilities (if any) that may crystalize upon resolution of the cases."
ARM has suffered a major cash flow crisis in the past year, resulting in delayed salaries and suspension of pension contributions, besides defaults on interest accrued on the company's corporate bond.
The cement maker said on Tuesday that it has arranged new loans of up to Sh. 14 billion to help stabilise its operations. ARM made a net loss of Sh. 6.5 billion last year as cement price fell, it debt mounted and sales plunged.
TransCentury says in its latest annual report that "claims have been made by certain former employees of the group and company resulting from termination of employment but in the opinion of the directors, no significant liability is likely to crystallise."
TransCentury says its turnaround plan comprises loan restructuring, asset sales, raising new capital and implementation of contracts worth Sh. 26 billion over the medium term.
The company has, for instance, rescheduled the repayment of a Sh. 2 billion loan from Equity Bank, which was set to mature on January 5, 2018.
TransCentury will now pay the bank Sh. 1 billion by October 31, 2018 and the balance, including interest, will be repaid over a period of four years.
Both ARM and TransCentury relied heavily on debt to fund their expansion, a strategy that has hurt them after increased competition and other market challenges reduced their sales and margins.