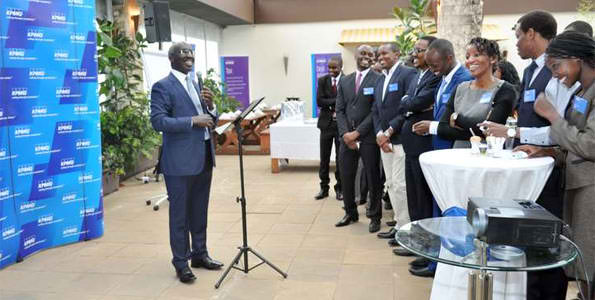 Accounting firm KPMG is set to 107 Kenyan graduate trainees. An additional 43 recruits are set to join KPMG Uganda, Rwanda and Tanzania divisions.
KPMG's new hires comprise of 150 graduates that are set to undergo specialised training in audit, tax or advisory services before later joining the firm's team that comprises more than 189,000 staff spread across 152 countries. 1,100 of those are in Kenya.
"The 2017 graduate recruits ….will provide audit, tax and advisory services with a focus on the issues and challenges facing clients in various industries," said Damaris Lilech, the KPMG East Africa associate director for people, performance and culture.
The recruits are taken in as management trainees and later hired in various capacities as auditors, accountants, business analysts and forensic investigators.
KPMG said last year it made changes to its graduate recruitment to suit people born between 1980 and 2000 — the so-called millennial generation.
KPMG follows a set minimum criterion when recruiting graduates where, for instance, one is expected to be below 27- years- old and to have graduated within the last two years.
Its recently recruited select team is set to go through orientation then proceed through the specialised training.