Kenya Gazette Appointments: The reappointment of the late Robert Kochalle to the Kenya Film and Classification Board has been revoked. In its place, ICT Cabinet Secretary Joe Mucheru has replaced him with his widow Charity Kochalle. Charity has been appointed alongside Nareah Okanga and Gathoni Kung'u.
Yesterday, the cabinet secretary announced the reappointment of Kochalle, who died on May 29, 2018, while serving as a director of the film board.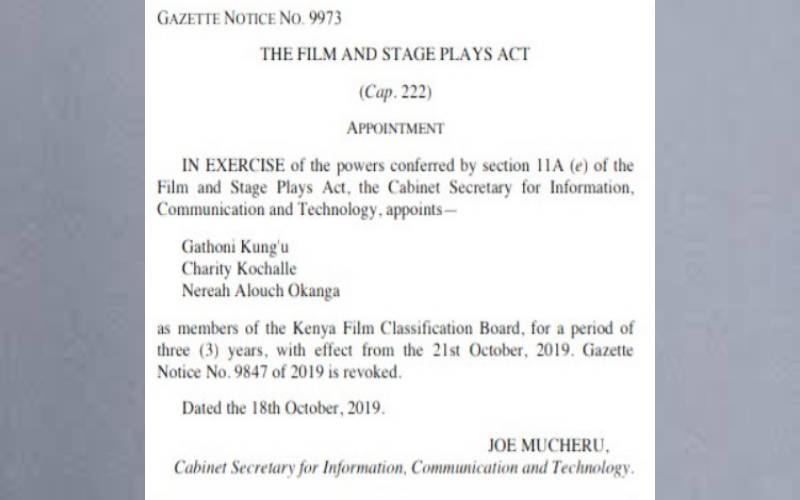 The board chairman, Ezekiel Mutua, defended the CS's decision, saying the reappointment was an error.
Shock as deceased man reappointed to plum government job
"Small issue being blown out of proportion. The Board presented the notification to the Ministry for replacement and inadvertently he was reappointed. It was not CS Mucheru's mistake at all as the conversation started when KFCB was under the Ministry of Sports and Culture," Mutua responded in a tweet.
The former MP for Laisamis Constituency (Marsabit South) Hon. Robert Kochale has passed on at Aga Khan Hospital in Nairobi following the long illness. The late who had previously suffered mild stroke underwent a successful heart operation before he passed away on that very day. How could have his name appeared in the list of nominees as a reappointment for State jobs in Kenya? Who was set to draw his salary? Kenya Gazette Appointments.