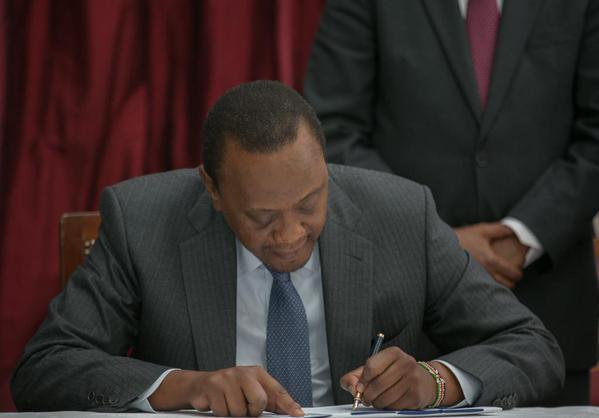 Kenya's debt repayments: The government is planning to borrow Sh. 100 billion to pay two other syndicated loans that are set to mature next year.
This was revealed on Saturday by National Treasury Cabinet Secretary Henry Rotich.
According to Rotich, borrowing the money will help Kenya to lengthen the maturities of the Eurobond debts beyond the 2019 date.
"We are doing a syndicate to term out (lengthen maturity) of a maturing two-year syndicated loan taken in April 2017. This is a standard practice worldwide to retire short-dated loan and replace it with longer-dated loan as part of liability management," he says.
This loan is being arranged by the Trade and Development Bank (formerly known as the PTA Bank).
The move has come under sharp criticism from economists. Economist David Ndii described the move as a fallback strategy for Kenya, which is now less optimistic to go back to the international market to float another bond.
"We are in a financial distress and Kenya knows that should we go to the international market now we will obviously get pricing even above 10 per cent. A syndicate is like a shylock unlike going to a corporate bond where you can be advised on better options. It will be important to know whether this is in addition to the corporate bonds or an alternative," he says.
It also seems that the new short loans are becoming the Jubilee government's way of funding its expensive loan repayments.
For example, this is the sixth syndicated loan arranged by the Trade and Development Bank, according to disclosures made in a Eurobond prospectus earlier this year.
In February, Kenya raised its second Eurobond in a span of four years. The Sh. 202 billion ($2 billion) bond that has a 30-year maturity period will cost taxpayers at least Sh. 323 billion in interest repayments.
The taxpayers will also have to pay the lenders the principal of $2 billion at the dates of maturity in February 2028 and 2048. The first such bond raised $2.75 billion issued in 2014 in two tranches of five ($750 million) and 10-years ($2 billion).