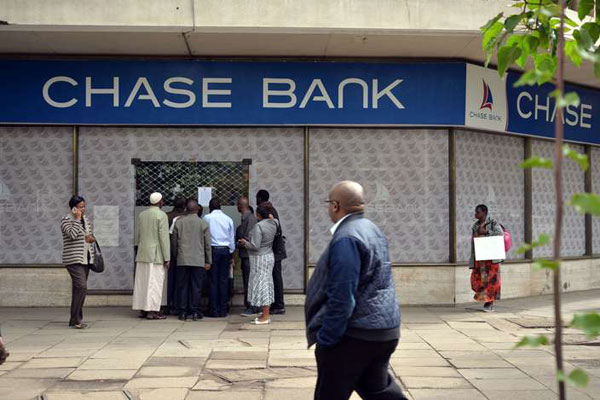 France's Societe Generale and Mauritius-based SBM Holdings have joined the list of banks looking to buy out troubled Chase Bank.
The other two banks in the race are KCB, I&M Bank, Stanbic, and South Africa's First Rand.
The Central Bank of Kenya (CBK) placed Chase Bank under receivership in April 2016 following a liquidity crisis.
Societe Generale is a financial services giant with a presence in 66 countries – including Chad, Burkina Faso, Benin, Ghana and South Africa in Africa. It has 145,000 employees and 31 million clients. The bank closed 2016 with assets of Sh161.7 trillion, Sh43.18 billion net profit and revenues of Sh708 billion.
On the other hand, SBM Holdings, which has a presence in Mauritius, Madagascar, India and Myanmar, has over 1,100 employees and 450,000 customers, and reported Sh6.8 billion in after-tax profit last year and assets of 432.6 billion.
However, it remains to be seen whether KCB will maintain its pursuit of Chase after it was recently linked with a move for National Bank.