Manager's Suicide: A top manager has died by suicide in Westlands, Nairobi. The manager committed suicide by jumping from the 17th floor of the Delta House building.
It was not immediately clear why he opted to end his life by suicide.
He succumbed to injuries while receiving treatment at the Aga Khan Hospital in Nairobi.
Unconfirmed reports indicate that the man might have been an employee of Price Waterhouse Coopers (PwC).
The below photo on the incident is graphic:
……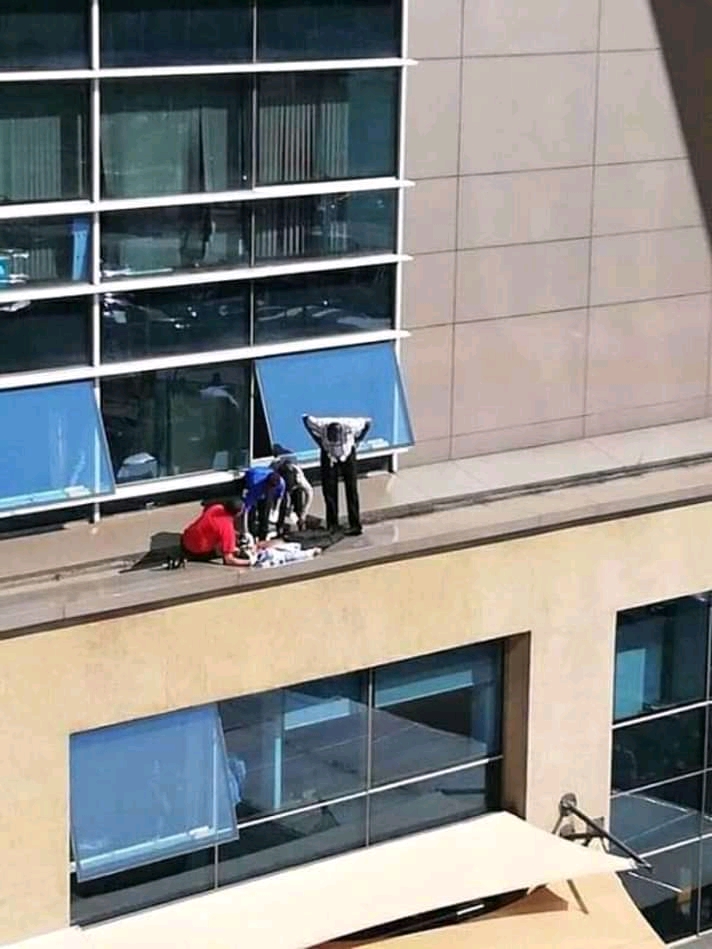 A crowd of curious onlookers milled around the building as they watched the man being rushed to hospital. Mr Ibrahim Juma, who witnessed the incident, said that he heard a loud scream as the man came down before landing on the balcony.
"It is then that people rushed and helped him up before rushing him to hospital," said Mr Juma. In a statement, the firm said the incident was unfortunate and a big blow to the PwC family.
"Our collective grief and sense of loss at this time is profound; but it cannot compare to what his family must be feeling. Our hearts and prayers go out to them," said Mr Peter Ngahu, a regional senior partner.
More to follow…