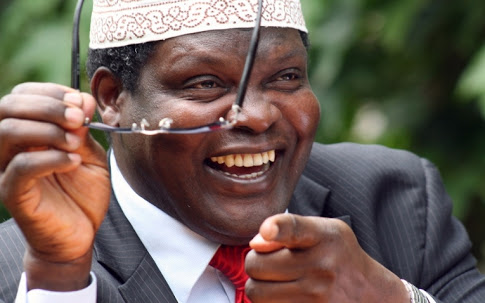 The government has given up bid to deport controversial lawyer Miguna Miguna.
After causing a scene at the Jomo Kenyatta International Airport, Immigration officials decided get him the forms.
"To enable Miguna regularise his citizenship status, the Department of Immigration has dispatched the requisite application forms for Miguna to fill the process," the statement read.
The Ministry of Interior said in compliance of a court order, they requested Mr Miguna to present the documents he used for traveling to facilitate his entry.
The official said instead of presenting the documents, Dr Miguna became unruly and threw tantrums saying he was a Kenyan citizen who should be allowed to enter the country without immigration clearance.
"Instead, he presented his national ID and demanded to be cleared on the strength of the ID card," Mr Munywoki said.
"The ID card is only acceptable as a travel document to and from Northern corridor countries of Kenya Uganda, South Sudan. He has not originated from any of these countries."
This is if a tweet sent out by the ministry of Immigration is anything to go by. The tweet read out:
IMPORTANT UPDATE:
To enable Miguna regularize his citizenship status, the Department of Immigration has this morning dispatched the requisite application forms to JKIA for Miguna to duly fill for processing.
Cc. @GKihalangwa@mwendanjoka@InteriorKE#AskImmIgrationKE