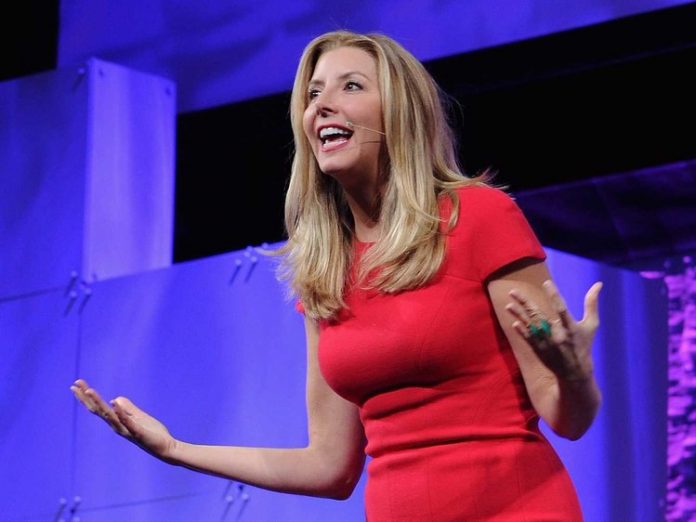 Most influential women entrepreneurs: From Elizabeth Arden to Coco Chanel, and to the leaders of other huge companies: smart and resourceful women stood behind the world's largest companies of the past century. In order to recall the women who changed our approach to doing business and change your mind about women power, we have prepared our own list of the most influential of these women from the 20th Century.
Elizabeth Arden (1884-1966) Sphere: Cosmetic Products. Establishing a Business: 1910.
In the era when women rarely allowed themselves to wear make-up or do business, Canadian Elizabeth Arden dared to do both. She opened her first spa resort in Fifth Avenue in New York in 1910 by hiring apothecaries to work on skin care products. By 1922, the company became one of the world's leading brands, and in 1946 Arden became the first woman to appear on the cover of Time magazine.
By the time of her death in 1966, Elizabeth Arden had opened over 100 spa salons all over the world. In 1971 the company was sold for $38 million. The business of this iconic woman still continues to generate revenue, and the revenue for 2012 reached $ 1.238 billion.
Coco Chanel (1883-1971) Sphere: Modeler. The beginning of the business: 1910.
The beginning of her life was a little ominous: he was brought up in a Catholic asylum, where she learned how to a sew. It wasn't until later that Chanel subsequently became one of the most well-known designers in the fashion world. But it seemed that it was her vocation. She opened her first lady's hat shop in Paris in 1910, and by 1920 she had already become a well-known fashion icon.
In 1922, Coco launched its most famous Chanel No. 5 perfumes, which still remain one of the favorites for millions of women. Chanel was working and creating until her death at the Ritz Hotel at the age of 88. Her name still adorns fashionable clothes, perfumes, jewelry, and watches.
Joyce Chen (1917-1994) Sphere: Chinese Food. Beginning: 1958.
At a time when Chinese restaurants were still rare in the United States, Joyce Chen opened her extremely successful restaurant in 1958 in Mass. Chen, who left China with her husband in 1949, introduced the Americans to Chinese food through their Joyce Chen Cooks cooking show. She also later published a recipe book.
She invented a flat bowl with a convex bottom, and her name still appears on sets of dishes. Her business corporation is now managed by her son. On the peak of its prosperity, the business cost $ 9 million.
Carrie Crawford Smith (1877-1954) Sphere: Employment Agency. The year of creating: 1918.
Shortly after moving from Tennessee to Illinois, African-American Carrie Crawford Smith created an employment agency. Her aim was to help a huge number of black migrants from south to north to find a job.
Her business was useful to both black and white clients but mostly focused on finding African American homeworkers. Smith's business was more than just a job search agency; she talked about it as a way of promoting racial tolerance and enhancing the dignity of citizens.
Julianne Benetton (born in 1937) Sphere: Benetton Group. Creating Business: 1965.
Even after her 80th birthday, Julianne Benetton continues to be the director of the clothing retailer Benetton Group, which was founded in Treviso, Italy. This business Benetton started together with Luciano brothers, Carlo and Gilberto. Forbes tells us that at the beginning of the business, Julianne was knitting sweaters, which were sold by her brother Luciano immediately from his bike. But now Forbes estimates the cost of United Colors of Benetton at $ 2 billion as in 2013. Although the clothes of various brands were sold by Benetton before the United Colors of Benetton brand was founded.
Anita Roddick (1942-2007) Sphere: The Body Shop. The beginning of her business story: 1976.
An environmental activist and entrepreneur, Anita Roddick, opened her first store of body care products in the British coastal city of Brighton in 1976. A desperate woman was trying to provide income for herself and her two daughters while her husband traveled to America. She later claimed that she chose the green color of a brand only to hide the mold on the front façade of her first store. And soon The Body Shop became widely known for its green, environmental ideals.
When Roddick dies from Hepatitis C at the age of 64 former British Prime Minister Gordon Brown said: "She advocated green ideals for many years before it became fashionable. She inspired millions of people to use harmless eco products and offered them for the mass market ".
The Body Shop was sold to L'Oriel in 2006 for $ 988 million, and now this is a brand with 2,500 stores in over 60 countries around the world.
Sarah Blakeley (born 1971) Sphere: Spanx Lingerie. Creation: 1998.
Before the idea of Spanx appeared, Sarah Blakeley worked as a sales coach during the day and, in the evening, a comedian actress. She had no business training, and she knew nothing about the production of linen, except that she did not like how her own ass looked in white pants.
So, using his $ 5,000 savings, at the age of 29, Blakeley started a line of linen lingerie for women that initially had to help them look slimmer. The result: Spanx, headquartered in Atlanta, has become one of the most successful lingerie companies around the world. Sales figures in 2011 are estimated at $ 250 million dollars, and thecompany's value reached $ 1 billion.
Margaret Radkin (1897-1967) Sphere: Pepperidge Farm. The beginning of Business: 1937.
Radkin began grinding wheat on stones at his family farm in Connecticut for his son who suffered from asthma and food allergies. Soon, the doctor of her son, who was initially skeptical about this case, had already prescribed the bread made according to this recipe to other patients, and her husband began to carry bread on a train to New York, where it was sold in a specialized grocery store.
By the end of 1939, Radkin had sold more than a million loaves of bread, and became the star of Reader's Digest publication. In 1940 she moved her business from a garage to her own factory. Ten years later she added cookies to the range of the products made at her factory.w
In 1961, Radkin sold his business to Campbell Soup for $ 28 million and became the first woman in the Campbell Board of Directors.
Kiran Mazumdar Shaw (1953) Sphere: Founder of BioCon, India's first biotech company. Starting a business: 1978.
Kiran Mazumdar Shaw became the first woman brewer in India but soon turned into an entrepreneur after a failed attempt to succeed in the beer market. She founded BioCon at the age of 25 in her own garage, having $ 200 in her pocket.
Being a woman and one of the first pioneers in biotechnology in India, it was very difficult for her to hire staff as well as ger funding. Mazumdar Shaw continued to work hard on her ideas, and today BioCon is one of India's leading drug companies, which costs $ 800 million and employs more than 6,000 people in its vast production facilities in Bangalore.
Cheng Yang (1957) Sphere: Paper Processing. Creation: 1995.
In 2006, having a fortune of $ 3.4 billion, Cheng Yang became the first woman at the top of the annual list of China's rich according to Hurun Report. She is the richest self-made woman in the world. And what is important, she earned her money on such an environmentally-useful business as recycling paper.
Cheng, the daughter of a Chinese officer, founded his first waste recycling company in Hong Kong in 1985. Originally, Cheng sent the waste paper for recycling from the United States to China; later she returned to China and founded Nine Dragons Paper, which she co-chaired with her husband.
Nine Dragons Paper calls itself the largest manufacturer of environmentally friendly paper in the world and, according to Forbes, employs 18,000 full-time employees.
Jeanne Naydeth (1923) Sphere: Weight Watchers. Beginning: 1963.
Jeanne Naydetch has been experimenting unsuccessfully with diets for many years and weighed 214 pounds at the time she found out something interesting. In 1961, she tested a diet recommended by the New York City Department of Health. Being worried about the fact that she might give it up, Jeanne invited her friends for coffee and asked them to join her. She later was arranging weekly meetings to discuss their progress and results.
During that year Naydetch lost 72 pounds forever. To share her success with women around the world, she founded Weight Watchers in New York in 1963. It was the first union for the followers of her concepts. In 1964 Naydeth began the franchising of this idea. And she sold the company to Heinz in 1978 for $ 1 billion.
At the moment, the company claims that more than a million people around the world visit weekly meetings for those who watch their weight. And Naydetch's granddaughter, Heather, helped to organize the 50th-anniversary celebration of Weight Watchers, dedicating the event to the founder of the company.