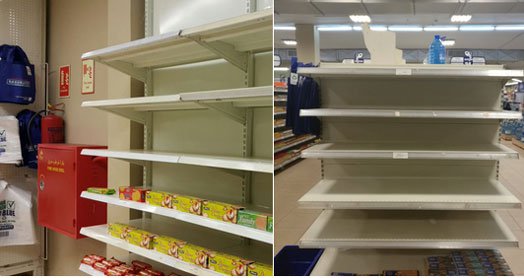 Troubles keep piling on once glorified retailer Nakumatt Supermarket.
The retailer has now shut down two more branches. It closed down its Bamburi branch in Mombasa and the Lunga Lunga outlet in Nairobi's Industrial Area.
The branches are the latest in a spree of closures that the retailer's management has been effecting.
It is estimated that Nakumatt has outstanding debts of up to Sh. 30 billion. It has failed to get a private investor to pump in fresh capital.
Bonface Kavuvi, Kenya Union of Commercial, Food and Allied Workers secretary-general, says the affected staff had been sent on "compulsory leave," with their fate hanging in the balance.
According to a local daily, as many as seven stores have been earmarked for closure as the retail chain seeks to put a lid on its overheads in the wake of dwindling revenues and an aborted capital injection plan.
Last month, there were reports that Nakumatt had entered into a merger deal with Tuskys Supermarket.
Neither of the two retailers confirmed the details of the reported deal.
Nakumatt is a privately owned business and becomes the second major retailer to stare at a closure following problems bedeviling Uchumi Supermarket.