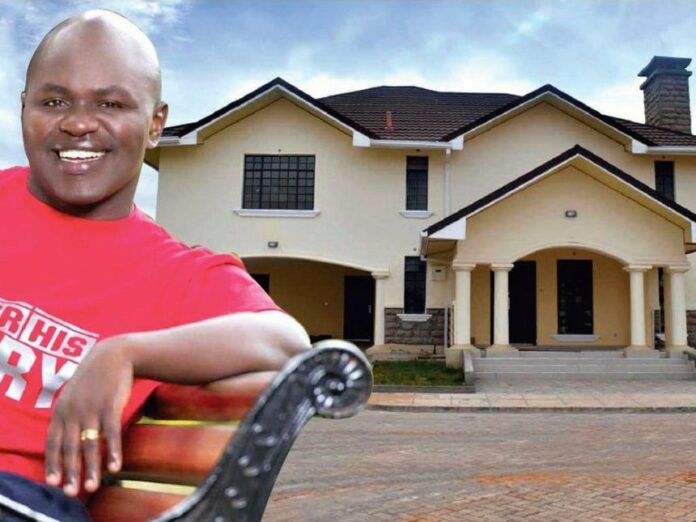 NHIF Scandal: A shocking report has emerged showing how a receptionist at the National Hospital Fund bought eight houses worth Sh. 160 million between 2013 and 2017 at an upmarket estate in Athi River.
According to The Star newspaper, the receptionist also owns a chain of car and carpet-cleaning businesses across Nairobi valued at Sh. 50 million. "They are managed by his wife whom he married at a lavish wedding held at Safari Park at a cost of Sh. 25 million," the paper reports.
It further says that Fredrick Sagwe Onyancha is among 20 people whom the Director of Public Prosecutions Noordin Haji wants arrested for suspected corruption at the NHIF.
#Sagwe grew up in Umoja estate in Eastlands and went to Nakuru High School. He went to USIU and after graduation he joined the NHIF in 2007 as a front office desk officer on a salary of Sh. 50,000. Raised by a relative in Buruburu, Sagwe's lifestyle suddenly changed in 2013 after he joined the tender evaluation committee at NHIF. The committee awards any tender, including those worth multi-million shillings," says The Star. "With a salary of Sh. 150,000 a month currently, Sagwe is a multi-millionaire who has a taste for the good things of life. He is not a party animal and goes out only to Carnivore restaurant. Sagwe has three sons and all of them go to international schools in Nairobi."
The report also says that the 39-year old first bought four houses valued at 20 million each in 2013. He then bought top-of-the range cars including Range Rovers and Toyota V8s. Sagwe then embarked on sprucing up his house in Green Park estate located along Mombasa Road with a panoramic view of the nearby Lukenya Hills. The investigators have valued the house and all the fittings at Sh. 40 million.
The Assets Recovery team is moving to court to repossess the house and other properties.
The house was once featured in a KTN programme dubbed Ideal Space, where Sagwe's wife explained the expensive fittings in their palatial home. "He is a very polite person who sometimes tries to look like a modest man by driving a small car," said one of the investigating officers who has been on his case for months now.