Police in Bungoma are investigating an incident where acting Nzoia Sugar Company Director Michael Kulundu was attacked on Wednesday night.
Reports indicate that three unknown people armed with guns waylaid Mr. Kukundu at Kanduyi and hacked him.
According to Bungoma Police Commander Francis Sang, Nzoia Sugar boss received a phone call asking him to appear for a meeting at a hotel called Salmond near Kanduyi Trading Center.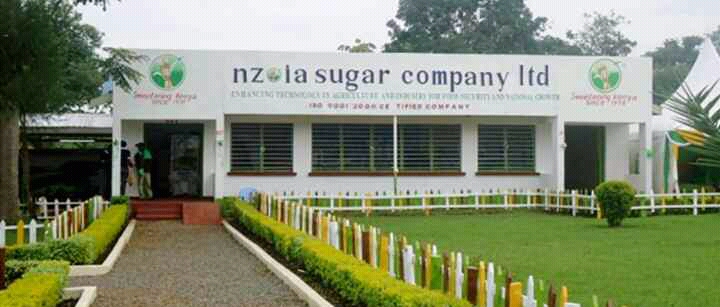 Nzoia sugar company offices, the company has been struggling to pay cane farmers in good timeHe left the office and was reportedly dropped off at the hotel by his driver, the police said.
Mr. Sang revealed that the three suspects then bundled him into a vehicle, attacked him and left him unconscious.
The Police Commander further said that Mr. Kulundu was rescued by passersby who rushed him to Bungoma West Hospital at Kanduyi.
Kulundu was later transferred to Eldoret for specialised treatment as police in Bungoma pursue leads for the arrest of the suspected gangsters. Bizna Kenya is yet to know if the number that called Mr kulundu has been identified and if yes if the bearer has recorded any statement with the police
Nzoia sugar company has been hanging in the balance between survival and collapsing due to what farmers believes is mismanagement of resources at the company. Since 2013 the company has been struggling to pay out growers money for the cane supplied. Its not clear weather the incident is linked to those trying to hide the rote in the company or if the attack was based on personal life.