Tell you what, every teenager in Kenya wants an OPPO phone. A few days ago I went to Eldoret and a young girl saw me playing a game on OPPO A7. She stared at the phone for a minute until I felt like a million spectators were watching me playing a game. "Your phone is very beautiful. Is it an iPhone or an OPPO?" She asked. And we became friends immediately after that. Technically, the phone made me look dapper in the eyes of a sister.
OPPO A7 was unveiled after Huawei launched their highly publicized Y9 that packs almost the same features as the A7. I have used the two phones and I loved OPPO's battery capacity and the Smart Assistant. The battery can last the whole day if you are not super active. It also comes with a bigger battery of 4230mAh battery and the popular water drop notch. Let's do a quick rundown of the specs that make this phone pop.
OPPO A7 Specifications:
Design: Glossy plastic
Display: 6.2″ IPS LCD HD+ resolution (720 x 1520 pixels)
Rear Camera: Dual Camera setup, 13 MP primary lens with f/2.2 aperture + 2 MP depth sensor
Front Camera: 16 MP camera with f/2.0 aperture
CPU: Octa-core 1.8 GHz Qualcomm Snapdragon 450
GPU: Adreno 506
RAM: 4 GB
Storage: 64 GB internal storage + dedicated microSD card slot (up to 256 GB)
Battery: 4230 mAh
Software: Android 8.1 Oreo with ColorsOS 5.2 on top
Connectivity: Wi-Fi 802.11 a/b/g/n, Wi-Fi Direct, Hotspot
Design  
OPPO A7 has a modern design that can pull a crowd when you are walking on the streets. It has a descent plastic look with edgy curves that give it a good grip for one to control almost everything with a single hand. It also has a fantastic display just like the one on the F9. The only issue is the fact that most smartphones are releasing gadgets with almost the same design. People kept on confusing it with other gadgets that are not even in the same price range with the A7.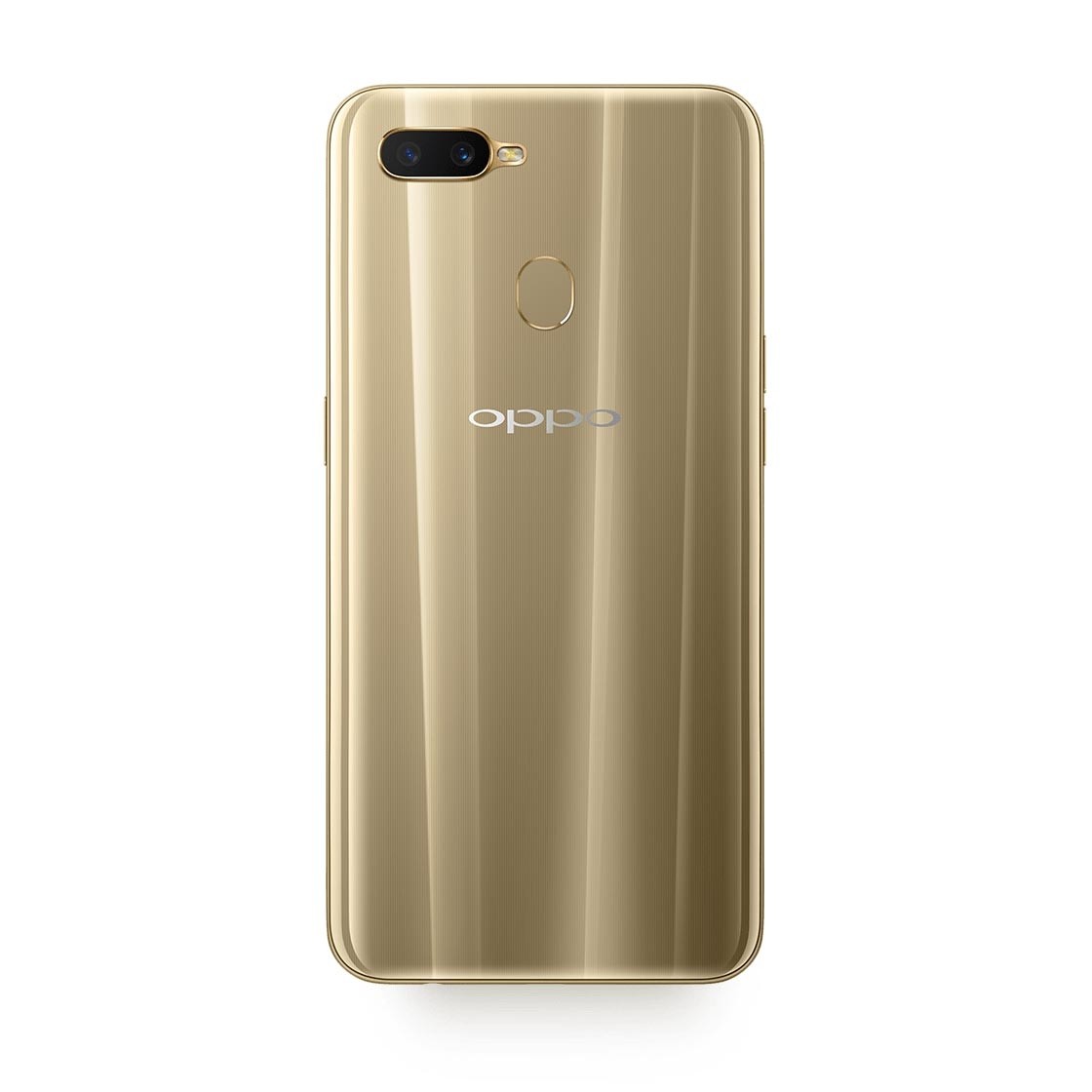 The phone has a unique back of 2.5D curved design and this is something new for OPPO. The volume buttons are on the left, while the power button sits on the right. The fingerprint sensor is positioned well beneath the dual camera setup at the rear, and it is easy to reach too.
It is a is a 6.2" IPS LCD panel with an HD+ resolution of 1520 x 720 pixels. Yes, this is only HD+, not the a HD and it has a 19:9 aspect ratio making a good display size for watching movies on the go.
Camera 
The phone comes with a 13 MP primary sensor with f/2.2 aperture and a 2 MP depth sensor for the rear camera and the picture quality from the camera is just about average, as it depends heavily on the light. The aperture on this phone makes it hard for the user to shoot in the dark hence photos gather more grain and become too murky.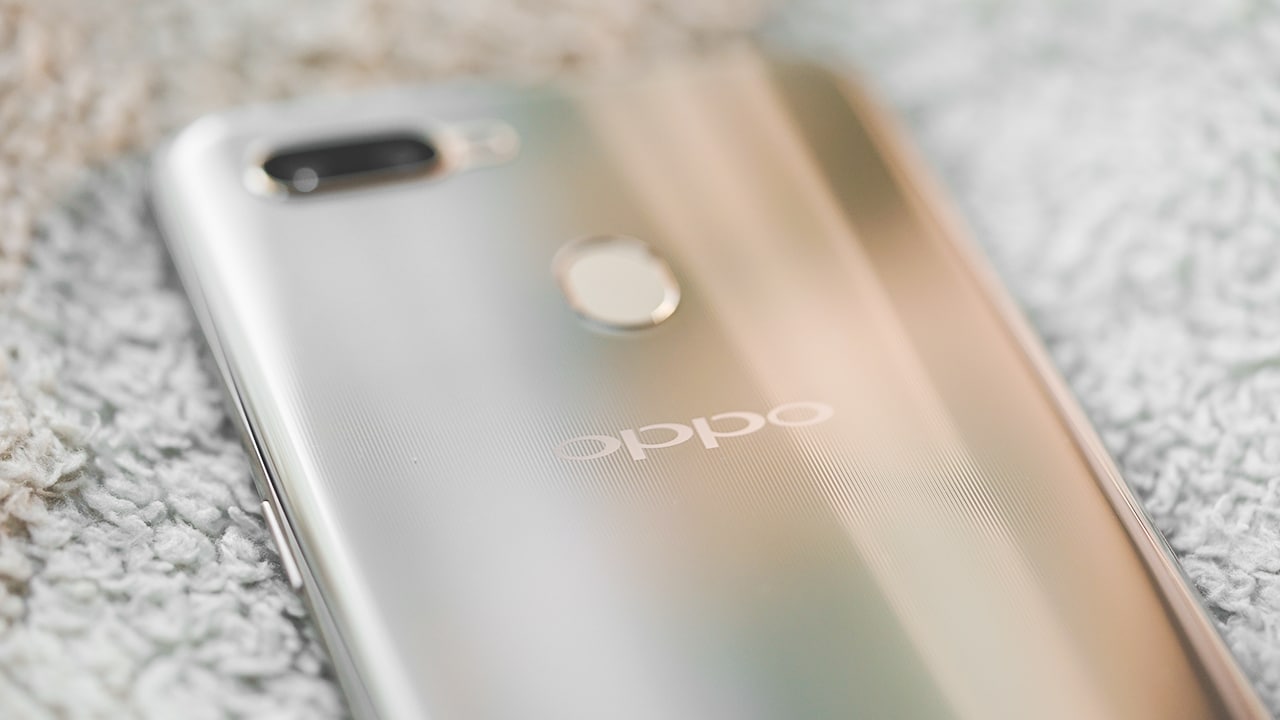 The portrait mode is good if you have good lighting conditions. I had a very bid issue with edge detection. The camera cannot recognize differences between the subject and the background very well. To add on that, 2 MP depth sensor failed to work properly at night. The edge detection becomes worse and the images become too noisy. When you take a closer look at the flower below, you will notice the flower is not well detected despite the fact that the blur is visible.
The selfie camera is a 16 MP shooter with f/2.0 and it performs better than the rear camera. I even pulled a motion blur trick with the phone. The colors and details in selfies are better than pictures taken with the rear camera. It gathers better light, and image quality comes out good. But the selfies are sort of grainy at night.
Performance 
Oppo A7 is powered by octa-core Qualcomm Snapdragon 450 processor and runs on Android v8.1.0 operating system. The ColorOS version on the smartphone is the v5.2. It also comes with 4GB RAM and 64GB on-board storage. This phone can handle multitasking but it cannot keep apps open in the background for long. It was a little tricky switching between apps mostly when you are playing games or opened many tabs on the browser.
When you swipe right on the display, the smart assistant will appear and it will give you quick access to your favourite websites and other stuff that you like to use. You can add apps that you use frequently and contacts you call often to Smart Assistant and position these cards closer to the top. It's simpler and convenient than searching for apps when you need them.
OPPO A7 battery
OPPO A7 comes with a large 4230 mAh battery that lasts the whole day but takes too long to charge. What happened to the 5 min charge and 2 hours talk time?
Conclusion 
OPPO A7 is a very nice phone with a trendy design and I am very happy with the overall performance. It also has some hidden features and tricks that are very useful when you are trying to multitask. The only issue that I have seen people talk about is the old processor which is Snapdragon 450.
OPPO A7 goes for around Ksh 23,000 in Kenya