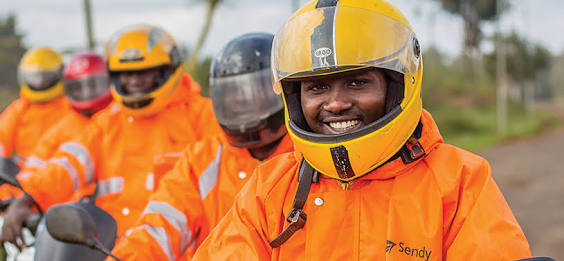 Logistics platform Sendy will this year sponsor Africa Food Industry and Excellence awards bringing together over 400 hundred companies and individuals in the food, beverage and manufacturing sectors at the Safari park hotel this Friday.
Running for the second year, the awards seek to recognize both individuals and companies who have adopted world class practices and technologies in manufacturing, food, beverage and milled products. Among the guests who will attend the event will be Cabinet Secretary, Ministry of Industrialization, Trade and Cooperative, Mr. Peter Munya.
Speaking in a press statement, Sendy CEO Mr. Alloys Meshack noted a steady growth in the food and beverage industry which he said will further increase the need for logistics services in the country.
"The food, business and manufacturing sector is on an upward trend. This growth will spark an even higher need for logistics in the country creating accessibility and movement of food and manufactured products across the country. We are glad to support these innovations by companies and individuals and work together in ensuring that we have seamless logistics services to support a movement of these products that are also powered by technological advances." Mr Alloys Meshack said.
Mr Juma Francis, CEO of the Food Business Africa and organizer of the event said that this is part of a bigger move to support the government's big four agenda by recognizing exemplary individuals and companies that seek to grow the economy through food, beverage and manufacturing best practices.
"This is the second Africa Food Industry and Excellence awards and we are glad to bring together innovative millers, manufacturers, food and beverage producers to showcase their innovations at the event. Food and nutrition being part of the government's big four agenda, we would like to play a part by recognizing companies and individuals using technology to enhance food and nutrition in the country. We are also glad to have logistics platform Sendy being part of this as logistics is key in ensuring these products move and reach to the end consumer," Mr Francis said.
The Africa Food Industry Excellence Awards is divided into several categories and sub-categories, providing a broad range of options for companies and individuals in the region to apply and win. Among these categories include individual honorary achievement award, new plant of the year award, the new product of the year award and company initiative of the year award. Over 50 entries were received from companies and individuals in this sector and nominated entries are slated to get recognized for their innovation at this event.