Stawi Loans: President Uhuru Kenyatta on Wednesday unleashed a sharp criticism for a certain bank that has reportedly refused to join the Stawi Loan program. The program is a mobile lending based platform that is being spearheaded by the Central Bank of Kenya. KCB Group, Diamond Trust Bank, Cooperative Bank and NCBA Group are the bank pioneers backing the digital credit facility.
"You cannot just sit there in your ivory tower and think of minting money from investing in Treasury bonds. It is common sense," he said.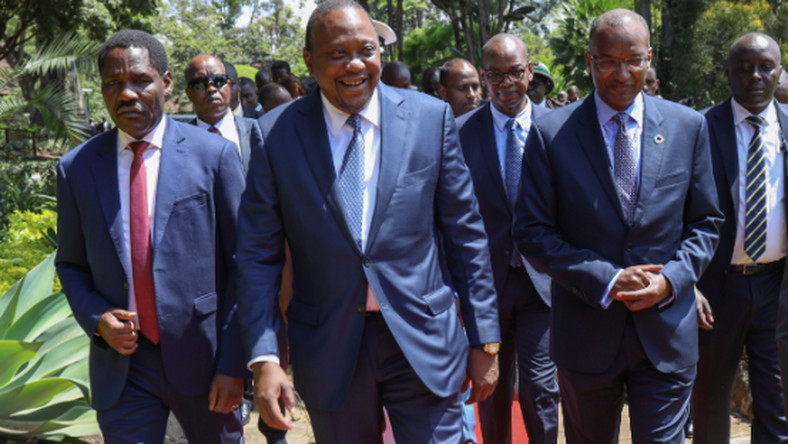 The criticism left questions on whether the Head of State was referring to Equity Bank which already has its own mobile loans platform dubbed Equitel, Barclays Bank, or the Standard Chartered Bank.
"His remarks were in reference to hesitance by some of the biggest commercial banks to provide cash for onward lending through Stawi," said a report that appeared in a local daily. "While calling for bankers to buy into the project, President Kenyatta said the country's estimated seven million small businesses were the engines of the economy. Borrowers can access loans of between Sh. 30,000 and Sh. 250,000, repayable at a subsidised rate of nine per cent."
The report added that the Stawi loans are designed to accommodate MSMEs, which have for a long time been unable to access affordable credit because of their high risk nature due to lack of collateral or business plans needed to convince lenders of their creditworthiness.