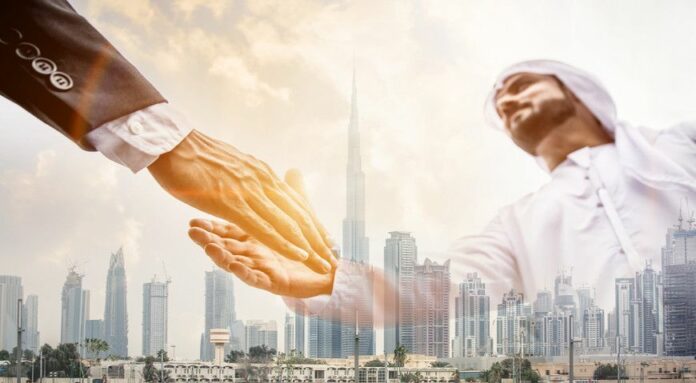 Starting business set up in Dubai has always been encouraged. No wonder Dubai has garnered a lot of attention of investors throughout the globe after showing economic stability to the foreign market.
Starting a business in UAE is not as difficult as it seems to be. One might just need a week with proper legal procedure in place to get started. The UAE has the largest growing economies in the middle east to start a new business, especially in Dubai. The restaurant sector is seeing huge growth. According to the reports of Euromonitor International, an additional 19,000 outlets are expected to enter the Food & Beverage sector in Dubai by 2019. On the other hand, Dubai Tourism is also targeting to rope in 20 million tourists to UAE in 2020.
One of the major points that cannot be missed is that Dubai is doing things differently as compared to other cities in the Middle East. It is not relying for income inflow only on oil production as they are aware it is going to end one day instead, Dubai is giving a lot of start-up opportunities to traders and merchants.
It only takes close to 8 to 10 days and six simple procedures to start your own company in UAE. However, Dubai is the best place in UAE for investment because of the availability of resources and healthy business and political environment.
But before you go ahead to start your business set up, you need to consider some elements before processing your legal formalities.
Chose Business Type
Deciding on the nature and type of business will determine the kind of license required. It could be either professional, commercial or industrial licenses, this will help you to define the operations. However, certain businesses like jewellery trade, food trading, legal consultancy, and veterinary activities will require further approval from the government.
The Department of Economic Development (DED) in Dubai has listed down over 2100 activities from where you can choose from. In case you're unable to find your choice of business in the list, you can contact the DED. Each and every free zone has its own set of regulations and approval formalities.
Ownership
As a foreign resident, if you want 100 per cent ownership of your company, in that case, you need to choose for a license and location in one of the free zones in UAE.
There is numerous display of activities that each free zone offers and clarification in your first step will help you decide your best option. There are more than 45 free zones in UAE placed under different categories, hence lack of choice is not going to be an issue.
In case you don't want to opt for free zones instead need a license to operate locally, you can acquire the license from the Department of Economic Development (DED). The DED license will have certain rules and regulation in terms of ownership for foreigners, based upon different legal formalities under DED.
Forming Legal structure
Depending upon the area and nature of the business, there are regulations regarding the structure of your firm. For example, you are planning to open a legal consultancy firm, then this can be done only as a branch or franchise of a company or as a stand-alone company.  Every 45 free zones have their own rules depending upon the business structure for further details you can check the official website of the zone.
Choosing a Trade Name
Choosing the aptest trade name is a very important part of legal proceedings. The company name should resemble the nature of the business you are operating. All the rules and regulations regarding trade name are listed on the official website of DED.
Deciding Share capital
The share capital is basically a monetary contribution of the founders or shareholders or directors of a company. The percentage of share capital is generally mentioned in the Memorandum of Association of persons proposed company. In most of the cases, while setting up the business you need not have to pay minimum capital.
Choosing Office Space
Choosing an apt location for your office space can make or break or break any business. So, once your legal procedures and forms are ready deciding on the most appropriate offices with the desired cost and details would be best. Most of the commercial tradings in Dubai is around Dubai International Finance Centre, World Trade Centre, and the popular Sheikh Zayed Road. There are other specialized areas in Dubai like Internet city, Sports City, Dubai Media city and Health care city. In free zone areas also you will get the necessary assistance to find office premises according to your suitability.
Hiring Employees
After setting up all the required things for running a firm, the next most important thing is employees. According to the guidelines of DED, you need to hire a manager even before your registration is approved this is majorly to oversee your operations. Details are available on the website of DED.
Acquiring Local support
For acquiring DED licenses, it is compulsory to have a local agent, or partner or even a sponsor this acts as great support for foreign nationals. Talking about the free zone areas, having a local person can help the business grow forward effectively and efficiently.