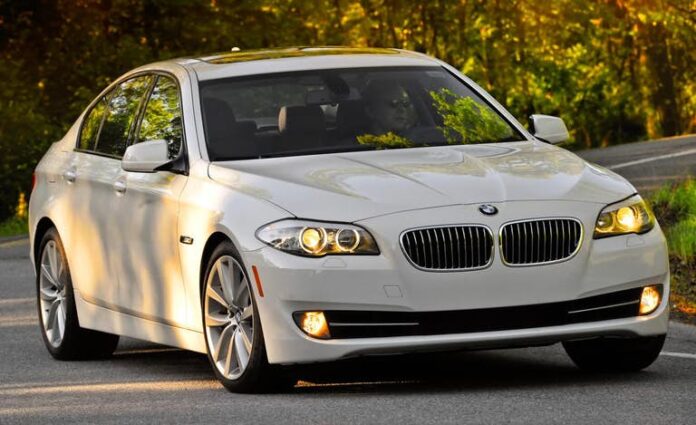 I am going to tell you about the cars you need to avoid buying this year.  Let's be honest.  Not every car that gets released is a winner. We all know this, but it can be tough to find out which ones are the worst out of the lot. Here you'll find a list of 10 new and old vehicles we recommend you avoid for one reason or another.  Using the trusted and reliable Consumer Reports, specifics vary from not being worth their cost to failing to live up to their promises.
No matter what you're shopping for, this list will help you avoid the worst vehicles out on the market.
1. VOLKSWAGEN GOLF GTI
It's one of the most popular and iconic hot hatch vehicles from Europe, and if you have watched some of its reviews or even driven one, then you understand what this vehicle can do. It's clearly a great looking vehicle, and if you are shopping for a new used hot hatch, then you'd probably be tempted to get this ride if it falls within your budget. While that might be a great approach, there are certain models of this awesome European ride that you might want to avoid at all costs. According to expert reviewers, GTis from 2010 through to 2013 are rated more poorly than your average vehicle in reliability. The standard Golf is a much safer bet and did remarkably well in these surveys.
2. MERCEDES-BENZ GL
Well, considering the popularity and the price range that often comes with getting any Mercedes, you wouldn't expect it to have issues from the start. However, for the Mercedes-Benz GL utility models, there have been so many complaints and problems raised, especially for the models between 2013 and 2015. These particular models have been lumped together as the least reliable of the bunch. If you are looking for a great and reliable used Mercedes, you are safer going for the E-Class or the S-Class, or even one of their redesigned SUVs. However, if you are the type of vehicle owner who enjoys hanging out at the repair shop every weekend, then, by all means, go for this model.
3. FORD FIESTA
The Ford Fiesta has been rated as one of the cheapest yet best-looking vehicles of our time. However, if you are planning to go in for a used Ford Fiesta, you better be careful. Overall, this company has over 10 models that are rated for poor reliability, and two of its small cars are among the worst. One of the models that has stood out on this list is the 2013 to 2014 Ford Fiesta, and even if you were thinking of the Ford Focus as an alternative, it didn't do much better in that time frame. According to Consumer Reports, Ford compacts didn't score well in their ranking at the start of the decade. While the Ford Fiesta is a great looking hatch, it wouldn't be a great idea to buy a used one.
4. MINI COOPER
The Mini Cooper is one of the longest standing vehicles that is still in production from Europe. But, according to Consumer Reports, used car shoppers should write off getting Mini Coopers that have been produced in the past decade. This is because Consumer Reports flagged every model of this iconic hatch between 2006 and 2014. The review stated that the Mini Copper was way below average in reliability. While the Mini Copper would be a great car to buy new, it's not advisable to get it used. Another car that you might need to watch out for is the Countryman, as it's also been rated amongst the worst used vehicles for both 2011 and 2012.
5. CHRYSLER PT CRUISER
While the thought and site of the Chrysler PT Cruiser will turn off most auto shoppers, especially in the used vehicle market, there are many unseen things about this car that are worth disliking. According to statistics over the three years between 2006 and 2008, the Chrysler PT Cruiser has been a terrible choice for auto shoppers looking for a reliable vehicle. Therefore, if you are looking to get a Chrysler that was produced during the pre-recession period, then you need to rethink your priorities or have the vehicle thoroughly checked and inspected before purchasing one. According to Consumer Reports, the PT Cruiser isn't such a wise choice for a used vehicle to buy.
6. CHEVROLET TRAVERSE
If you are looking to find out exactly how Chevrolet vehicles rate in the poor reliability section, the list would take up a full screen. According to reviewers and vehicle experts, there are a total of 17 models from the past decade that got below-average ratings from Consumer Reports. The Chevrolet Traverse should be avoided at all costs when shopping for a used vehicle. According to the reports, any Chevrolet Traverse that was manufactured between 2009 and 2011 is a bad bet for used vehicle consumers. While this vehicle might have appealing looks and quite a nice reputation from their first owners, it might not be the best choice for an auto shopper in the used vehicle market.
7. CHEVROLET CRUZE
Chevrolet did a redesign of the Chevrolet Cruze that made is a more compact car. However, the previous versions had a significant run as one of the most reliable vehicles that the carmaker has ever produced. According to Consumer Reports, this particular vehicle's model from 2011 to 2013 had one of the worst records in terms of reliability. However, another popular model from the manufacturer, the Chevrolet Sonic, fared much better than the Cruze, making a better option for the used vehicle market. If you are looking to buy a used vehicle, you are better off Cruze-ing in another direction.
8. JEEP GRAND CHEROKEE
There are very few auto brands that come close to the bad reliability ratings of Chrysler, and as explained earlier, the manufacturer's minivans had very poor marks on the reliability ratings. The Jeep Grand Cherokee is right there with them. In case you are looking to buy a used Jeep Grand Cherokee, you better watch out for the 2007 model year along with all the other models from 2010 to 2014. According to Consumer Reports, these vehicles were far below the average reliability ratings. If you are really looking to own a used Jeep Grand Cherokee, you are better off picking one that doesn't fall in the years listed here.