Its mind blowing on how everyone has used the internet to change people's lives and simplify their day to day affairs.  From social networks to solution based online portals we have seen Kenya and the world at large drifting through the technology growth.
Today in tech we bring you sakasolutions an online portal that helps you recover your lost items. With SakaSolutions when you create an account with them you can post a lost item or post a found item. Its shocking with how in a short time of existence it has helped many people retrieve their lost items.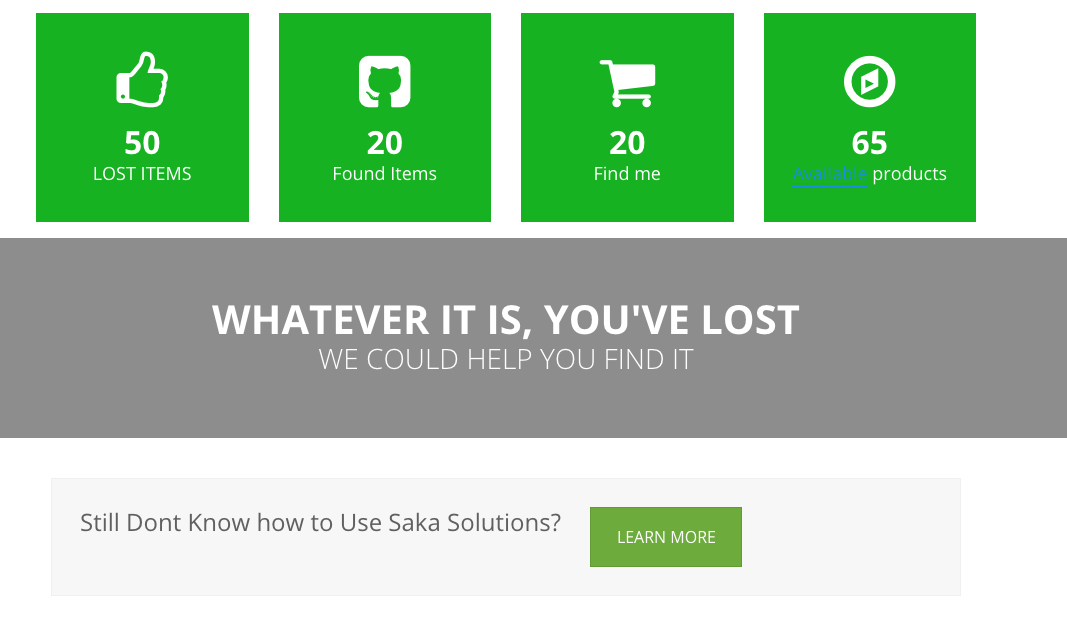 Personally I got to learn about SakaSolutions from a friend who had lost his bag that had his laptop and passport in a restaurant that was contacted by Sakasolutions to meet with the person who found it and thats how he recovered his bag. "Sounds unreal right?" But this is what is happening as many people are recovering their lost items cutting across from a wide range of categories like electronics, gadgets, clothes, bags, documents, id, passport, antiques, cars, bikes, pets, machinery and persons.
How it works
When you visit Sakasolutions you are able to create an account where you can upload your lost item. However, you can also go to the lost item category and you might find your item or person already there.
Try it out.