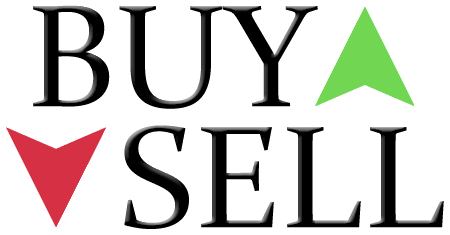 Best stocks to buy: Over the past few years, the Nairobi Securities Exchange has been suffering from a raging bear run. The bear run, which began in the last quarter of 2014, has suppressed the share prices of a majority of the listed companies. For example, in October this year, the NSE 20 Share Index fell to 2,755 points. This was a low that was last seen in March 2008. Also, between January and October this year, investor wealth dropped by a whopping Sh. 384 billion to stand at around Sh. 2.1 trillion. One of the advantages of a bear market is the opportunity it provides investors to buy shares at huge discounts. The case is not any different at the local securities market. But what many investors do not know is that not every cheap stock is worth buying. Today, we take a look at some cheap stocks on the NSE that you must keep away from.
Mumias Sugar:
This counter is trading at around 70 cents per share. Over the past one year, it has touched a low of 50 cents and a high of Sh. 1.20 per share. A simple calculation might suggest to you that you can get 14,000 shares from Sh. 10,000 only. This is a financial fallacy that will leave you in doom. "There are no concrete plans and structures that currently support any recovery of the Mumias Sugar Company. This means that both its fundamentals and price will remain suppressed in the medium to long term," says Eliud Wanjiru, a financial markets analyst based in Nairobi. The company has also been reeling from loans, and by the end of October, it was yet to announce its full year financial results, which are expected to remain in the loss-making territory. In the first six months ended December 2017, Mumias reported a net loss of Sh. 1.95 billion.  In the full year ended June 2017, Mumias had reported a net loss of Sh. 6.77 billion.
Uchumi
Over the past one year, Uchumi Supermarkets has fallen from Sh. 5 per share to 55 cents per share. This means that an investor who bought 20,000 shares at Sh. 100,000 is currently staring at a loss of Sh. 89,000 – without factoring in transactional charges! Uchumi is currently stuck in the woods, with problems mounting daily. It is facing a winding petition from Sh. 506 million worth of claims. In June, the retailer had sent a plea to the government for a Sh. 600 million shareholder bailout loan. This is not the first time that Uchumi has asked for bailouts. In 2017, it got a bailout loan of Sh. 1.8 billion from the National Treasury against its negative capital position of Sh. 4,687 billion as at the end of April this year. It has shut 26 branches over the past three years and is hanging hopes on a yet-to-be-revealed investor.
Kurwitu Ventures
This stock was listed in the Growth and Enterprise Segment (GEMs) category in November 2014. The counter listed some 102,272 shares through introduction at Sh. 1,250. It quickly shot upwards to Sh. 1,500 per share. This 20 per cent gain turned it into the most expensive stock to have traded at the NSE. The firm's top two shareholders saw their wealth grow by a combined Sh. 20 million. Since then, Kurwitu has become the most illiquid share on the stock market. Its share price has remained stuck at Sh. 1,500 and over the past three years, it has been trading at volumes of between zero and 100. The stock has negative earnings of 106. The firm's core business remains a mystery to many investors, while its revenues are excruciatingly low. For example, in the financial results for the year ended December 2017, Kurwitu's net revenue fell from a low of Sh. 20,885 to a low of just Sh. 317.