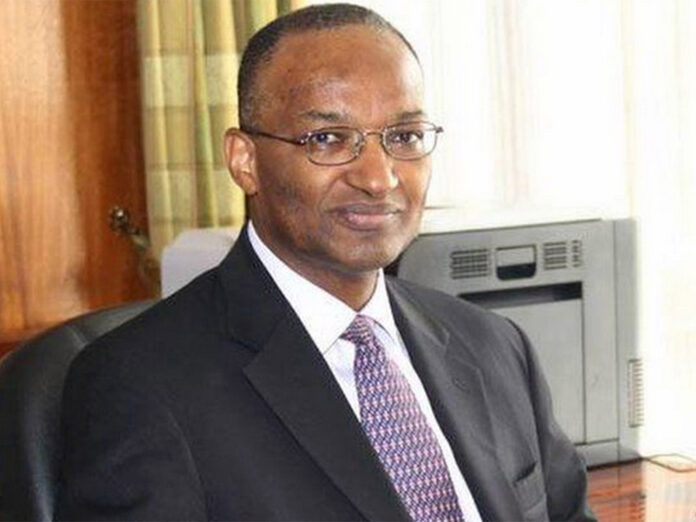 Dr. Patrick Njoroge is the current Governor of the Central Bank of Kenya. He was appointed to the position on June 19, 2015 for four-year, renewable term. Born in 1961, Dr. Njoroge was an adviser to a deputy managing director of the International Monetary Fund.
He joined the Washington-based IMF in 1995 as an economist before rising through the ranks to adviser. From April 1995 until October 2005, he worked at the International Monetary Fund (IMF) in Washington, D. C., first as an economist and later as a senior economist. From November 2005 until December 2006, he served as the IMF mission chief for Dominica.
Governor Patrick Njoroge then served as the deputy division chief, Finance Department, at the IMF, from December 2006 until December 2012, based in Washington, D. C. from December 2012 until June 2015, he served as advisor to the deputy managing director of the IMF.
Prior to that, Governor Patrick Njoroge worked briefly in the mid-1980s at Kenya's Planning Ministry and was a Finance Ministry economist for a short stint in the mid-1990s.
Governor Patrick Njoroge attended Mangu High School from 1973 until 1976, for his O-Level education. From 1977 until 1978, he attended Strathmore College for his A-Level studies. He entered the University of Nairobi in 1979, graduating with a Bachelor of Arts in Economics in 1983 and a Master of Arts in Economics in 1985. From 1987 until 1993, Governor Patrick Njoroge studied at Yale University, graduating with a Doctor of Philosophy in economics.
He is a member of the Opus Dei (Latin for "work of God"), an institution of the Catholic church that teaches that everyone is called to holiness and that ordinary life is a path to sanctity.
In May 2016, he was crowned as the best central bank governor in Africa for his strict banking and fiscal policies and consistent lowering of Kenya's inflation.