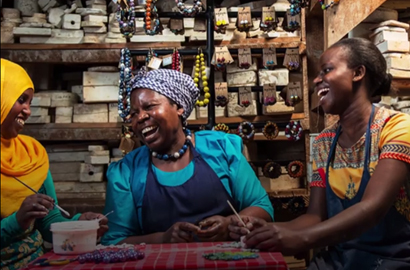 Co-op Bank Business Loans: Loans are one of the facilities that a business can use to accelerate its growth. A well utilized loan will not only boost the operating capital for a small and medium enterprise, but will also go a long way in increasing the business income streams. But getting a business loan is never an easy task.
This is because most lenders tend to shy away from from lending to SMEs, which they consider riskier. But Kenyan SMEs owners now have a reason to smile. The Co-operative bank has set a product that specifically aims to help small and medium businesses by availing capital to them. This is through the Co-op Bank business loans which also cater for SMEs under the SME loan product category.
The following are the various SME Loan products available for you to choose from:
SME Co-op Business Loan/Working Capital
This loan product can be used to finance working capital and expenses of a capital nature, for example, premises, machinery, motor vehicles etc. In the case of smaller businesses or where there is risk of diversion of funds and monitoring of the overdraft would be too expensive, loans are the recommended method of lending as they are easier to monitor. These loans should be for a maximum period of 36 months for working capital and 60 months for capital expenditure.
Hybrid/Partially Secured Loans
This category of loans is granted to customers who have demonstrated a capacity to repay but lack adequate securities to fully cover the required amount. For hybrid security loans, the borrower pledges chattels to cover the portion not fully covered by tangible securities. For a partially secured loan, the borrower provides securities to cover up to a minimum of 50%.
Unsecured SME Loan for Businesses
The product targets SME customers with evidenced repayment and good cash flow but lack tangible securities. Borrowers must evidence repayment ability and must have satisfactory account conduct.
The primary target for the unsecured lending product is traders with regular cash flow.
SME Loan (Chattel Secured)
Our secured business loan is tailor-made to meet your business needs and suitable for SME customers cutting across all industries.
Requirements
Copies of identification documents, that is, Memorandum and Articles of Association as well as Certificate of Incorporation (for registered companies)
Business Registration Certificate
Identity cards for borrowers who do not have registered businesses
Identity cards for directors of registered companies and registered businesses
Bank statements for 6 months
Resolution to borrow (for registered companies)
Details of business location