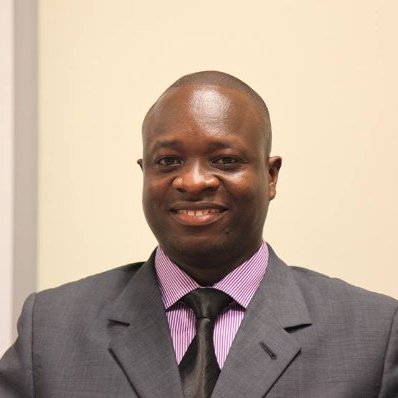 Didas Mzirai is the chief executive officer of Mucho Mangoes Limited, an award-winning social enterprise that works to eliminate farm produce waste and losses in Kenya's mango farming agri-sector.
Biggest financial lesson: You can start an initiative or business venture with nothing but only you as the capital. This will only be possible, though, if you stop procrastinating. Put your idea on paper, and start working on the basics to make it happen. You might not have the financial capital to register a fully-fledged company, but you can start by registering your business name with some few hundred shillings.  Things will only beginning to fall into place when you start, and if you consistently invest your time and energy into germinating your idea.
Greatest milestone: This has been the setting up of a solar dryer that my company currently uses to dry mangoes, bananas, and vegetables. I achieved this by participating in the National Green Enterprise Challenge in which I emerged as the winner. I used the grant money to install part of the machinery. I have since expanded the machinery and this has enabled the company to accelerate the processing of farm produce, as well as attracted like-minded partners.
Secret to career success: My secret has been approaching life from the opposite direction. Instead of focusing on myself, or prioritizing my needs, I put the reason behind the existence of my company first. I focus on others and it all comes back to me. For example, my business venture is not about making money or profits. But it still creates a sustainable life for me by changing lives, reducing poverty, eliminating farmers' post-harvest losses and food wastage.
Biggest money mistake: So far, my biggest financial mistake was hiring, keeping, and paying a big workforce for a very long time, for a work that was not productive enough to generate their pay. This depleted my working capital, and I had to look for more capital to inject in the business for it to survive.
Biggest business loss: Last year, my company had prepared to export mangoes to the Middle East. I secured an export license for this venture. But little did I know that I still needed other government agencies to inspect my facility and operations in order to certify the business and grant me the requisite permissions to export. By the time the process of inspection and certification was completed, the local mango season was off and I ended up losing a major business opportunity. This resulted in an under-performance by the company which incurred huge losses.
If I could go back in time: I would do proper research on market requirements and plan extensively before introducing any product or service, or seeking access to any markets. I would also hire and retain personnel based on their productivity. Currently, I do not just hire the best. Instead, I place preference on recruiting the right persons.
Saving method: Overtime I have come to learn the importance of building a financial history. As a result, I usually save with the bank, especially on all the income generated by my company.
Employment versus entrepreneurship: I am a social entrepreneur and that is what I advocate for, especially to the younger generation and budding entrepreneurs. This is because it allows you to be who you want to be, to work on what you're passionate about, and to give your life a meaning by impacting on the lives of those you interact with. It combines commerce and social issues in a way that creates revenue and sustainable livelihoods for you and for those around you.