Equity bank's outgoing chairman Peter Munga is set to walk away with a Sh. 50 million thank you token from the bank. This has been revealed by a report that is set to be presented to the lender's shareholders for approval.
This amount is set to be the biggest disclosed exit pay package to have been awarded to a publicly traded company. "Payment of a one-off gratuity of Sh. 50 million to the outgoing founder and chairman, Peter Kahara Munga, in consideration of his length of service, commitment and dedication to the company which spans over 35 years," reads one of the special resolutions to be voted on at the shareholders' meeting.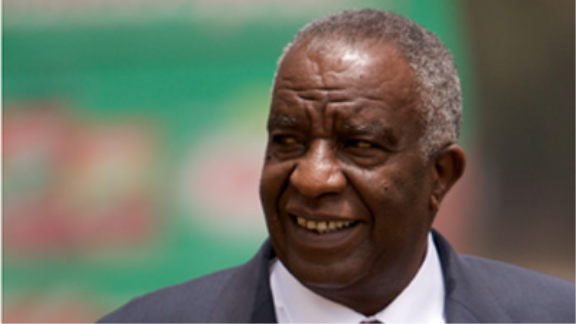 Mr. Munga, whose reign as Equity Bank Chairman also saw the bank emerge as one of the most profitable lenders in the country will be replaced by David Ansell.
"Mr. Munga is among the founders of the lender that started out as a building society in 1984 before converting to a bank in 2004, entering an industry that it revolutionised with zero-balance accounts for retail customers," says a report that appeared in the Business Daily.
Equity Bank was listed on the Nairobi Securities Exchange (NSE) in 2006 with a value of Sh. 6.3 billion. Today, its market capitalization has risen to Sh. 158 billion.