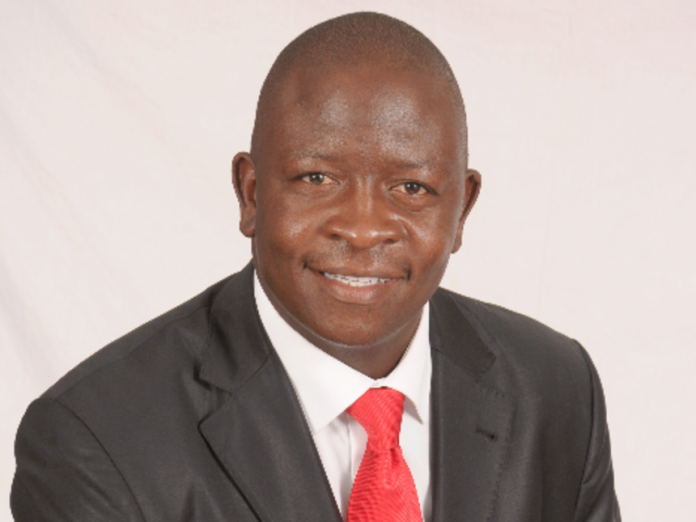 Ends had to be met, and Erick Okeyo being a survivor knew he had to fit.  Okeyo attest to his journey to being a CEO as one that kept unfolding right in front of his eyes. He hit the ground as a security guard at Nile Perch Victoria in Kisumu. Occassionally he would work as a bouncer at Octopus Nightclub  and it did not take him long to before decided to look for greener pastures at G4S. His hardwork, commitment and discipline saw him keep that job for two years and rise to the position of a controller.
Opportunities came knocking loud at Okeyo's door.
" I was in charge of the control room, handling all deployments and emergencies. I was then poached by Modern Security to be an assistant manager in Nakuru. Within one and a half years, I joined Patriotic Guards as a manager in charge of Nakuru Branch," said Okeyo
He saw it wise to enroll for a diploma in marketing while working as a manager at Patriotic Guards to keep his position and learn the skills.  Okeyo served a twelve years tenure at Patriotic Guards, getting promotions after promotion until he became the deputy chief executive officer in charge of operations.
"That's when I  decided to quit and start my own security company," he said
That is when Bedrock security a firm that specialises in electronic security solutions, security guards, cash in transit and investigations was born. Over time, Bedrock security has secured a major spot in the security industry having worked for clients like Jaramogi University , Nzoia Sugar, Lake Victoria Water Services Board, Orange Telkom, Mumias Sugar.
"We also offer our security services to a lot of upmarket residential clients. Among the locally owned security firms, I can confidently say we are the largest, or second largest. Three of the largest security companies right now have chief executive officers who worked under me at one time or another," Okeyo acknowledged
Okeyo is a proud father of three, and he cruises around in an expensive guzzler.