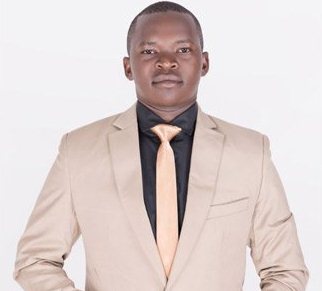 BY BENSON MACHARIA
As a boy, Kevin Owino dreamt of becoming a lawyer. The 24-year-old owner of Keitan Safaris says that although being in the tourism sector was not his main goal, it still helps him achieve a major goal in life: to support his family financially.
Kevin has beaten many odds to be the business owner that he is today. He grew up in Mathare in a family of seven.
His unemployed parents survived on menial jobs, but instead of this bringing him down, it only motivated him to work harder.
When times got tough and his parents were unable to provide him with food and clothing, Kevin turned on prayers for comfort. Soon he got a partial scholarship from a local community outreach school.
Kevin notes that the school provided him with tea and lunch, and this helped him focus on his studies instead of where he would get his meals.
Margaret Community School also sponsored him through his high school education after he performed well in KCPE.
Kevin's dream to start a safari business was born in campus. Managing trips for his college friends compelled him to find a way to earn from his hobby.
He started off in 2013 by guiding several tourists in the Kenya Museum.
When the same tourists asked him to help them organise a second trip to other popular tourist attraction site in Nairobi, the idea bore a business.
When he graduated in 2016, his only goal in life was to expand his small business. And so Keitan Safaris was born.
He registered the business by acquiring the necessary licenses and used some cash he had saved from a typesetting and printing business he had while in college to setup a website, opened an office and bought a computer laptop to help him with office management.
He soon opened social media pages to expose his business to the public. By the time of publishing this story, Keitan Safaris had a following of over 50,000 on social media (Facebook, Twitter and Instagram).
Kevin organises interesting local trips for less than Sh4, 000 per person.
Through his campus idea, Kevin has since achieved part of what was always his initial dream in life: help his siblings and parents have a better future. True to his dream, Kevin says he is committed to helping his mother expand her clothes selling business in Huruma by occasionally funding the business. He also helps his siblings finance their small businesses whenever he can.
Apart from helping his parents, Kevin co-founded a charity group, Hearts of Compassion, that donates food and clothing to different orphanages in Nairobi slums. Kevin also visits his former school to mentor pupils on Sundays.
With the earnings from his business, Kevin has changed his life and has plans to inspire many others from Mathare to become successful entrepreneurs.
Despite the fact that Kevin has to organise tours for hundreds of people every month, sometimes even a hundred people per trip, he has very few people who help him.
Kevin has to visit a location, manage logistic issues, advertise the event on social media for enough people to register and cater for his client's needs throughout the trip.
"I face multiple challenges since I mostly work alone or together with hired companies that provide car hire services, food, accommodation or anything else I can't provide my clients. Sometimes the car hire services will avail the car you didn't order. Sometimes caterers will serve food that doesn't satisfy everyone," he says.
"Competition from bigger companies is also a big challenge to Keitan Safaris. However, we attract our customers with our affordable packages, friendly customer services, quality, free photography and other giveaways," he adds.
Kevin's dream for the next five years is to turn Keitan Safaris into a household name. He also plans to employ more people and purchase assets that will help compete with the big safari companies.