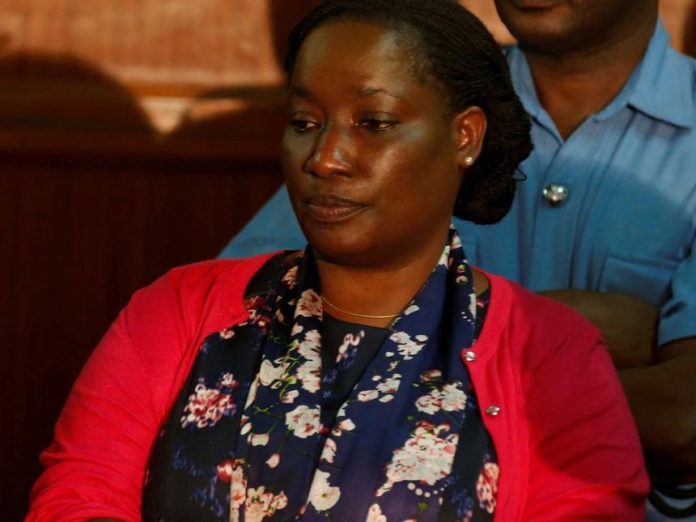 Frozen bank accounts in NYS scandal: As investigations into the mega theft of some Sh. 9 billion NYS cash gains steam, more than 115 bank accounts have been frozen.
The frozen bank accounts in NYS scandal, which are in 14 banks and the Unaitas sacco, have been frozen for 90 days as the government starts to seize assets acquired through theft the NYS cash. The freezing was issued by a court following an application by Asset Recovery Agency (ARA) investigating Officer Frederick Musyoki.
The ARA list attached in court documents shows that those affected include:
1). Three accounts belonging to PS. Lillian Omollo — one at KCB and two at Equity Bank.
2). The account of Omollo's partner Dick Oruko Oneko at Equity Bank.
3). Accounts of Mr. Ayienga at Stanbic Kenya.
4). Account of former radio host Angela Angwenyi at Housing Finance.
5). Ann Ngirita's bank account held at Unitas Sacco Microfinance Bank.
6). Ngirita relatives bank accounts held at KCB and Stanbic Banks in the names of Ngirita Phyllis, Wambui Lucy and Jeremiah Gichini.
At DTB, the frozen accounts include Millachi Africa Ltd, Ajaa Olubayi & Co, Zeighan enterprises, Jelly Merchants, Phoenix Capital Ltd, Clinique investment limited, Jackline Mutsotso and Advance.
Equity Bank has most of the bank accounts of people and firms that were involved in the scam numbering 26, followed by Cooperative Bank at 20, Standard Chartered 15, Barclays Bank eight, KCB Bank nine, while Family and National Banks have five each.