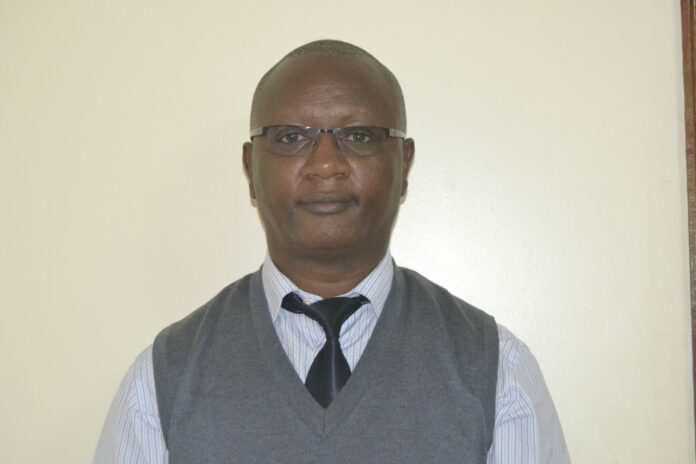 George Kiondo is the acting Chief Executive Officer at the Kenya National Chamber of Commerce and Industry (KNCCI) – popularly known as 'The Chamber'. KNCCI is a trade support institution.
My biggest wealth creation lesson: I have learned that the most practical secret to creating wealth lies in the ability to identify potentially lucrative investment opportunities that are matched up with enough savings or cheap sources of finance and, or credit. If you are going to create money and wealth, you must have enough savings or a sufficient pool of credit that will fuel the opportunity you have identified from potentially profitable to outright profitable.
Creating Long-lasting wealth: Hard work, honesty and integrity are my guiding principles. They might sound cliché especially at a time when alternative quicker fixes appear to be the way to go. However, they will always cover any wealth you create with a coat of sustainability!
Wealth versus money: I have come to understand that wealth is more than just money. It is all about achieving good health, good relations, and being all rounded and well-endowed economically, socially and spiritually. Most people, though, prefer money over wealth, but I have found out that wealth is more superior. Nonetheless, money is the strongest bridge to wealth. To strike a balance, I have learned to always find ways to make money work for me.
Starting a business: Many budding entrepreneurs generally look for get-rich-quick schemes. This is the biggest mistake I have observed in new businesses. Such schemes ultimately fall flat on the faces of their founders. Before you start a business, develop a viable plan. Conduct a market research in the business area you're interested in to avoid becoming a jack of all trades and master of none. You should clearly understand and master what your business will be all about, including sourcing and marketing of products, affordable labour, and similar services.
Losses: A few years ago, I saved Sh. 40,000 and started an agro-business project. However, I did not have any measures in place to stop possible losses. One day, thugs broke into my business and swept almost every clean, damaging expensive operational equipments in the process. This taught me the importance of mitigating preventable losses by taking measures such as insurance. Having a stop and safeguard measure in place is the most effective way of coping with potential losses.
Entrepreneurship vs Employment: Entrepreneurship is the way to go. Do not wait to be formally employed. Start something of your own that can bring you more money than you spend to run it. We cannot all fit into the job market, but there will always be space for entrepreneurship. It is also highly essential for those in employment to have some side businesses they can call their own.
Bodies women in business can join: There are enough opportunities for women interested in doing business. You just have to plan and know what business will work for you. Once you have done this, you should strive to be under a business organization that will organize business to business, business to government, site visits, trade missions, exhibitions, and training for business people. The Chamber is one such trading body that you can join.