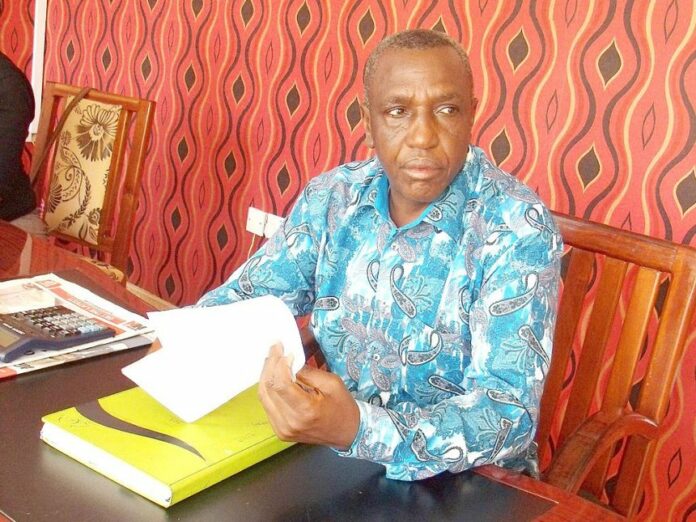 HE was expelled from Race Course primary school in 1970 for selling mandazi to fellow pupils despite warnings to stop doing so. Joseph Wainaina was in Standard 7 then and the expulsion ended his education.
"I would cook mandazi at home and hide them in my school bag. During break time as others played I would go round the school selling the mandazi to other pupils," Wainaina recalls.
However, today, Wainaina is one of the leading hoteliers in Eldoret, after aggressively pursuing his childhood dream of being in the food industry.
  The savvy businessman is the proprietor of  Queens Garden Hotel and several other businesses in Eldoret.
His story perfectly depicts rising from grass to grace through sheer hard work and determination.
From making as little as Sh10,000 per month through selling Mandazi on the streets to earning millions now. He employs more than 120 people across his businesses.
"I was born a businessman and more so a hotelier," he says.
Wainaina remembers being caught by teachers so many times and cautioned over his illegal mandazi trade. But even then  he did not stop selling them.
So good were his mandazis that other children would steal money from home to buy them.
"One day the head teacher caught me selling the mandazi, he called me, caned me and told me to go home and not to come back. I picked all my books and left but in my mind I knew I would still do the same no matter the place," says Wainaina.
His father enrolled him in a driving school and soon he was employed as a taxi driver in Eldoret town where he worked for three years before reverting to the mandazi business in 1979. In the taxi business he had been employed with among others, the owner of the Eldoret Express Bus Company.
"I now did it without fear. I cooked mandazi everyday in my kiosk and went round the town selling it. I would make up to Sh300 per day but my dream was that one day I would be a large scale trader," he says.
After saving a lot of money, Wainaina who is now 61, later changed his business and went into maize ventures. He bought maize from farmers as a middleman and sold it to the cereals board at a profit.
He operated this business for two years before he returned to the food industry, this time opening a butchery and a restaurant in 1982. The butchery business did so well that he later opened five others in different parts of Eldoret town.
"I saw God propelling me to achieve my desire and my determination grew in leaps and bounds," he says.
In 2000 Wainaina opened the first 24-hour restaurant in Eldoret. It was known as Queen Chick.  "It's here that I really sold mandazi, tea and other food stuffs until I saw my dream become real."
He operated the Queen Chick restaurant for about seven years until the 2007/2008 post election violence which he says was a turning point in his life.
"The post election violence was the worst experience in my life. I saw a lot of