Have you voted for your favorite Nominee yet?
Young Entrepreneurs Awards 2018 has entered its voting phase, with thirty-two nominees shortlisted for the process. The ten categories slotted for the Awards has at least three nominees each, set to compete for the top prizes.
Nominees are hot on their heels to get their numbers adding and secure top positions at the end of the voting phase.  Your favorite nominee's victory is as guaranteed as the number of votes you cast as well as the votes you mobilize from the masses.
Voting for your favorite nominee is very easy.
Click on https://yea.co.ke/vote/.
Make each vote count by voting as many times as possible. To mobilize for more votes, share the link with all your contacts on and networks on all your social media platforms encouraging them to vote and vote more.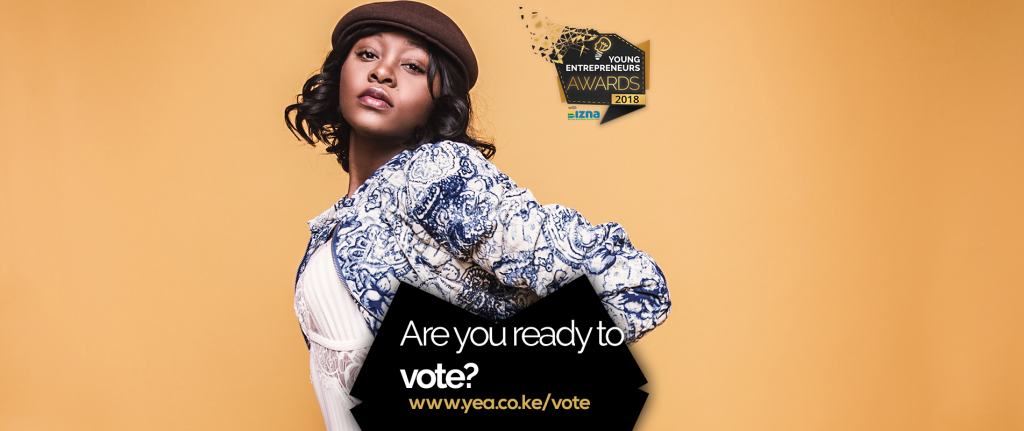 To join the conversation on Twitter and Instagram using the hashtag #YEAwards
Voting closes on 25th November.
 Terms and Conditions.
You can only vote once using one email. One email address translates to one vote.
To vote as many times as possible for your favorite nominee, use different emails on the YEA Awards 2018 page.
You can only vote for one nominee per category on the YEA Awards 2018 voting page.
Use legit emails that are functional and valid to vote for your favorite Nominee.
Complete the voting process by clicking on then Submit Votes button at the end of the page
A voter has the liberty to vote for at least one nominee or all the nominees while on YEA Awards 2018 voting page.