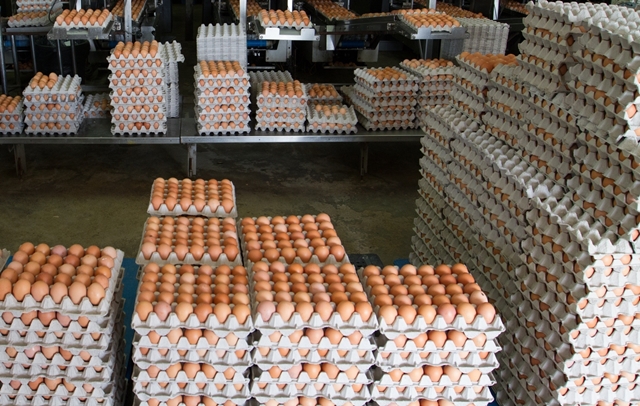 Fundi started in 2008/09 with 30 layers in a makeshift chicken house at a cost of KES 300 each. At the time eggs were retailing at KES 150 – 180 a crate and feeds at shs 1700 per sack. With the recent rise in demand for eggs, he encountered new challenges to meet supply. Using his profit he added new stock and in 2010/2011 his flock rose to 2700 layers giving me around 80 trays daily.
He bought 2 motorbikes to facilitate eggs supply within Embu county. He encountered a major problem Aug-Sept 2011 when he got poor quality feeds and cannibalism became rampant in his flock, egg production reduced to about 40% and he lost around 1500 hens in a span of 10 days I thought feeds quality was to improve soon but it took long forcing me to step out of layers field.
In August 2012 he decided to venture into the chicken meat field with the few chicken that were left. Kirata poultry farm-Thigingi has now achieved/attained a capacity of 400 broilers per week and around 300 kienyeji kukus for kirata poultry butchery-Mwea where he sells kienyeji chicken meat at KES 400 per kg.
Our kienyeji kuku 'taste yangu' costs KES 350 upto maturity i.e 1.7-1.5kgs weight. He advice to those planning to start is to;
• Start small.
• Learn your market.
• Do it with passion.
• Do your timing accurately.
• Monitor closely to prevent workers stealing from you.
• Come up with added value products and more so get a way of landing them directly to the client.
Kirata poultry butchery-Mwea is located along the Embu-Nairobi highway opp k-rep bank/D.Os office Mwea. The offer deep fry ready to eat bites to make sure you have a bite as you walk home or as you continue with your journey.
He admits he makes an income 8 times his salary that's why he planned to retire at 31yr.