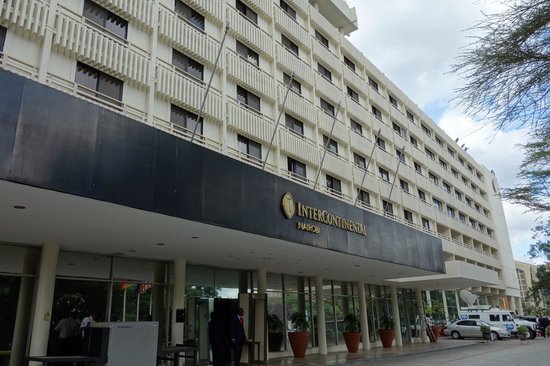 The InterContinental Hotel Nairobi is staring at possible auctioning over debts amounting to hundreds of millions which are owed to Stanbic Bank. Apparently, the famous hotel is broke and is currently burdened by liabilities that far outweigh its income.
So bad is the situation at the InterContinental that the hotel is unable to take insurance cover against possible incidents such as fire.
This shocking news have been revealed by the Nation Media Group. The media group, through its publication, Nairobi News, says that the hotel had debts of over Sh. 700 million as at the end of year 2018.
"A letter dated February 7, 2019 from Mr Jonah Orumoi, the chief executive of Tourism Finance Corporation (TFC), to his Privatisation Commission counterpart Joseph Kosgey, lifted the lid on the sorry state of affairs at the top hotel. Intercontinental Hotels Corporation Ltd and TFC each own 33.83 per cent of Kenya Hotel Properties, the holding company that owns InterCon, as it is popularly known," the publication reports.
It further quotes Mr. Orumoi saying that "the company (KHP) is facing financial challenges to the extent that it cannot meet its obligations as they fall due. KHP is technically insolvent since its current liabilities (Sh. 717 million) exceeds current income (Sh. 206 million) by Sh. 511 million."
The Nairobi News further says that other creditors have also threatened to send in auctioneers.
"In October 2015, TFC lent KHP a loan facility of Sh. 124.7 million, which remains unpaid. The debt had risen to Sh. 207.7 million as at last December 31. The hotel that has not made a profit in 10 years made a Sh. 113.7 million loss last year," reports the Nairobi News.