Jackson Mwirigi is the Founder and Coding Teacher at Jit Tech (http://jit-tech.co.ke/), an IT solutions firm based in Nairobi.
Kindly introduce yourself, your education and work experience.
My name is Jackson Mwirigi, the Founder and Coding Teacher at Jit Tech (http://jit-tech.co.ke/). I am an ICT graduate from the Jaramogi Oginga Odinga University with specialization in software development. Despite great passion and interest in software development I didn't start in such roles. I have had a mix of work experiences from the Banking Sector as an ICT Service Desk Officer, Telecommunications industry as Transmission and IP Planning Eng and Network Operation Center Engineer and in Training Institute as a Coding Teacher.
What inspired you to become and entrepreneur and what are the highlights of your entrepreneurship journey?
I usually find the answer to this question tied to my whole career journey. It has been a journey of self-discovery. I lot didn't know about myself and purpose but my hard work, trust in the process and most of all doing my best to fix what I can has led me into discovering my passions and finally brought me here (entrepreneurship journey). I can say the journey has just started. I have always heard entrepreneur say things like "I wanted to try something different", "I needed to fix this" At least I know I am not lost since, I also can say I found myself fixing a problem that pandemic had brought.
Kids were idle at home.
They needed to be engaged with something exciting and fun and this is how I started teaching coding for kids. I have come to see it as a great way of preparing them for the future. Besides, parents have come to appreciate the importance of coding when done at an early age.
We are living in a tech driven world and kids should be well equipped with the 21st century skills. Working adults too should be ready and willing to adapt to new ways of doing things and this requires learning new skills, especially tech related. Coding has become a basic literacy that everyone should learn and understand.
Tell us about your family.
I come from Igembe North sub-county in Meru County and I am the last born in a family of 7. Raised by two parents but lost dad when I was in form two. I don't have much to share about my family but my parents didn't achieve much as far as education is concerned and practiced subsidiary farming, including growing miraa as a source of earning.
How would you describe the business environment in Kenya?
Being a first-time entrepreneur, I haven't explored this sector of entrepreneurship enough. But as a professional service provider, particularly as a coding teacher, I can say there are opportunities for doing business. For instance, tech-related skills such as coding are in high demand considering the need to understand the ever-changing technologies. However, many Kenyans are yet to understand what coding is. Besides, selling services in Kenya is not an easy task.
Another thing I could mention is about the taxes and the politics that often affects businesses.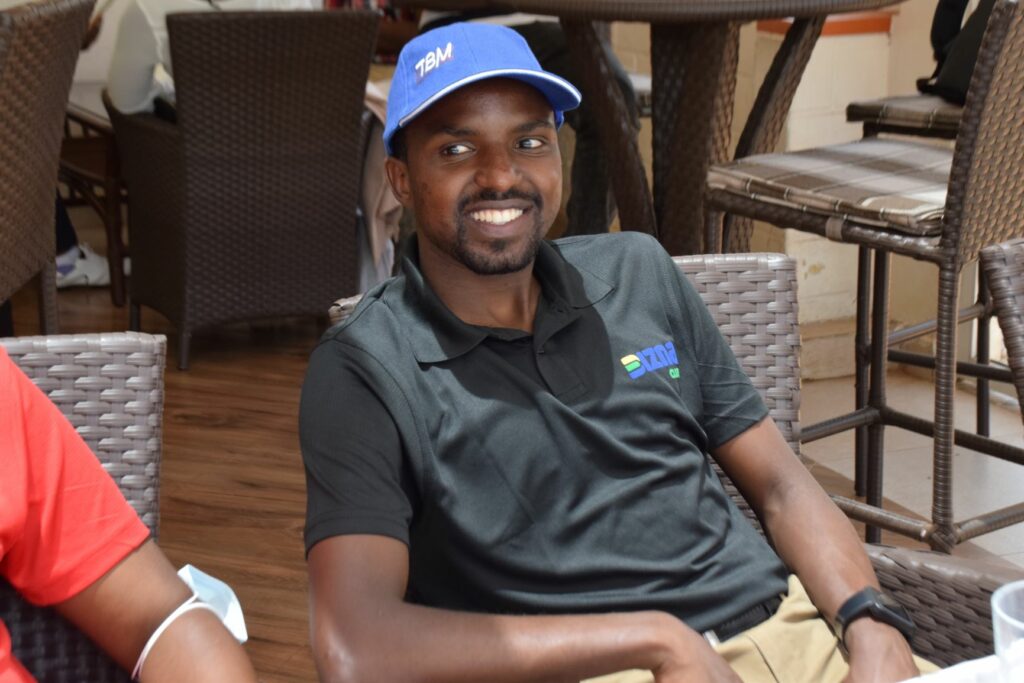 Who has been the greatest influence in life/business and why?
I can say that my uncle the father (he has sponsored my education from high school) who runs retail businesses with a number of shops in Malindi, Kenya influenced me into the dream of becoming financially independent. I was brought up in complicated setting where I was part for the Uncle family more than my own. The obvious in such upbringing would be you will not get everything you want in life as you would from your own Father. This set back has always pushed me to work harder to gain financial independence.
Business wise, my former boss at Safaricom was heaven-sent and really pushed me into pursuing my business idea. I had started my business while still in employment although due to COVID we had been sent home. At the time was business was picking, my employer demanded that we resume. I couldn't abandon my business ate the time it needed me the most. I had to quite the job.
My former boss did a good job at pushing and encouraging not to lose the one time opportunity that I had at hand. Since then I have been pushing my business to greater heights, having enrolled and trained around 150 kids in scratch programming and 16 adults in Python programming to date (5th FEB 2021)
Tell us about your business: How you started the current business (es).
My education background in ICT has played a great role in establishing my business. Despite having not interacted or used computer before joining the university, I developed great interest and passion for writing computer code since I was in my second year. Although I didn't work as a software developer as I thought I would since I was good at coding, I kept writing code.
I had interned at Safaricom for 6 months after which getting another job became almost impossible until when I attended a workshop at local college in Westlands. I used to dislike being a teacher, however, I noticed how teaching coding was an easy and exciting thing. After the workshop, I decided to engage the college director and explain my willingness to be of help. It didn't take more than two weeks before they called me for a part time job to teach coding. I took the opportunity and it was amazing.
However, after I left Safaricom, a lot has changed as I had experienced some mindset transformations that I couldn't explain to anyone and for this reason I kept feeling like I was up to something I couldn't exactly comprehend. I needed to be more independent.
So how exactly I started my business after a discussion with one of my former boss who had expressed interest to have his kids learn how to code. However, by then I was teaching adults and teenagers. This is when the idea of teaching kids developed. The COVID-19 made the economy to shut with the school and churches being closed. The word salary got replaced with the term a small token. Each month the small token was reducing without noticed. I knew this was my greatest opportunity to try something to keep myself engaged and most important pay bills.
With COVID-19 movement restrictions, including social events, I knew the kids across the country were bored at home.  I had used Zoom before while at Andela's Boot Camp. I knew Zoom as a great way of collaborating with people on projects, such as coding-related projects. I knew I had all it takes to launch something for all the children, at least to keep them engaged. This is how I started my creative coding for kids.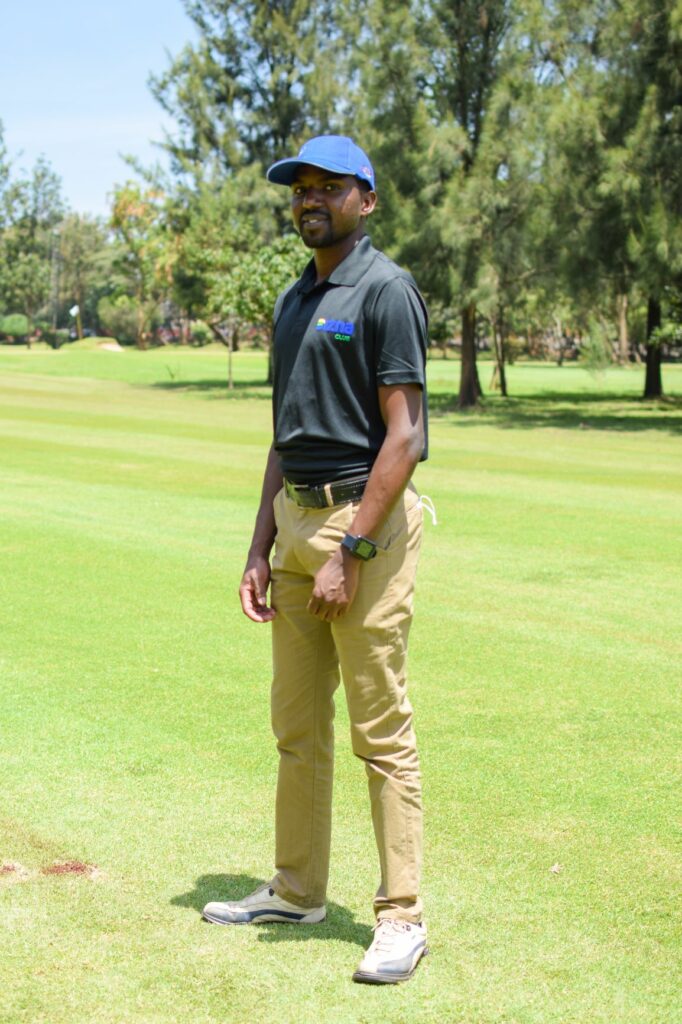 What is the range of your products and services?
I am a coding tutor and my business is service based involving computer programming/coding courses, primarily targeted to children from the age of 7 years although I also teach adults. Our focus is to promote creativity and confidence to build among kids by helping and guiding them through creative fun and exciting activities that involve writing computer code to create simple animations, stories, games and computer programs. In addition, I work closely with the working adults by teaching them how to solve business problems by writing computer code.
Our training programs involve coding classes such as Python programming, Data Science Fundamentals, Scratch programming, Web Development, and Android App development. Besides, I offer consulting services such as product development.
What are the greatest achievements and challenges in business so far?
I can say seeing my product was able to attract many parents as early adopter remains a greatest achievement. I was able to enroll and train almost 150 kids last year (2020). I wish and hope to double the number this year.  At first, it was hard to grow the right and potential audience since I use twitter (@IthaliiJackson) as my primary marketing platform. Besides, in Kenya, parents in Kenya who are able and know the value in having their kids learn how to code are not very active on twitter. Also, in Kenya conversations on social media are more for politics than other topics so building a good audience can take time.
Who is your competition in business, and do you do to stay ahead in the game?
To make sure my services stand out from the crowd, our classes are designed in ways that ensure learning by using real world application examples. Most people agree to the fact that programming topic in most universities is mostly theory based and lacks some practicality. As the founder and Coding Teacher, Jit Tech, I designed our coding programs to ensure and hands-on and project based -learning approach. Every lesson, we make sure we are working on a different project addressing a different problem.
What lessons have you learnt on managing people: staff, customers, partners, and other stakeholders?
In terms of managing clients, I have come to learn that good customer relations can go a long way. If you relate well with your customers, they will always be ready and happy to refer and recommend your services to their friends and relatives. Besides, meeting customer expectations or/ and objectives is another sure way to have happy customers.
Customer service is one of those skills, I know I am competent at considering I once worked as a Customer Support officer providing both firs line and second line support at the Kingdom Bank (initially Jamii Bora Bank). However, I am constantly learning new and better ways to deal and manage clients.
What are your views on business financing in Kenya?
My services involve passing knowledge to people, it is obvious that I didn't require much funding to get started. Therefore, I have not sought any form of funding or financing hence no experience with financing in Kenya.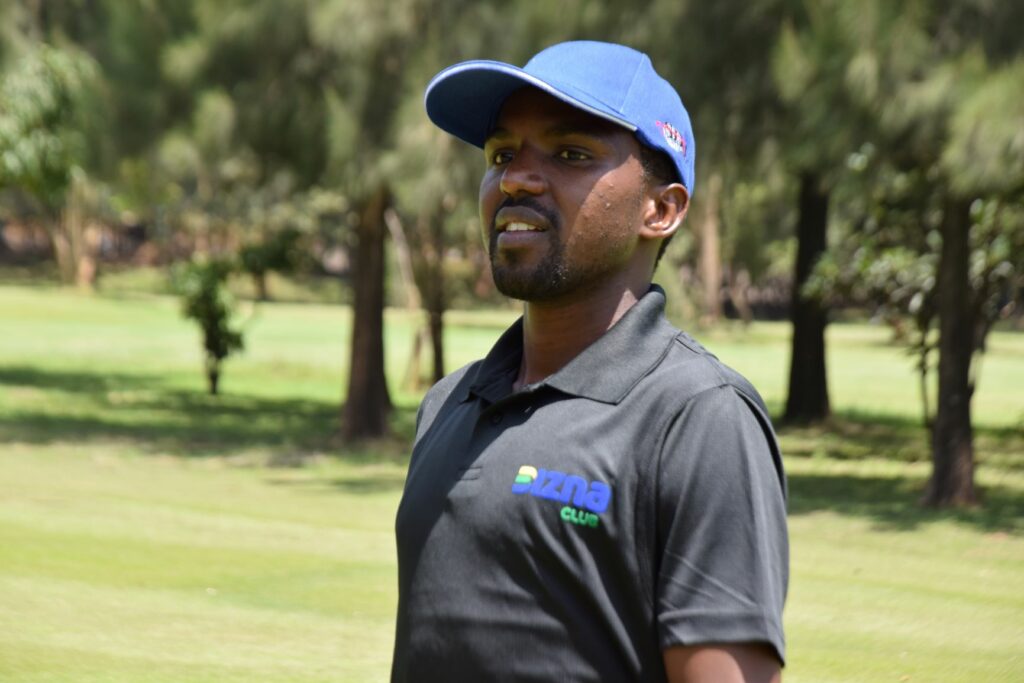 Where do you see your business in the next 5 years?
I am not good at answering this type of questions. However, I know in 5 years' time, I shall have employed a few teachers and acquired a physical location for my coding classes. My dream is to create a coding school for kids. Besides, I wish to help many more kids become more creative and innovative by giving them a place where they can experiment and utilize their mind power and imagination through coding.
Are you facing any policy or regulatory challenges and what changes do you wish to see?
Currently, the challenge is not being accredited. However, I am working towards this so that I can build more credibility.
Do you have any other business interests or plan to diversify your business into?
Before, I started the current one, I was among the 10 startups who got an opportunity to pitch at the Nairobi Innovation Week in 2019. We were working on an AgriTech product. The project needed a lot of funding and I did not have any financial support. I had to focus on finding a job. I plan to revisit once my current business stabilizes.
What is your biggest fear in business?
There was a time I use to fear becoming unemployed. But when I wasn't employed, I was still living a happy life and paying bills although I wasn't very sure what future would look like. So I am not sure if I have anything to fear.  I know I don't have total control of my business, so anything can happen there is God who knows better. Furthermore, anything happens for a reason. I am still growing and very open to learning.
What do you do for leisure?
Unfortunately, from how I have been brought up I am not sure if I do have leisure time as such. But I do love and enjoy listening to cool old school soul, country, and rhumba music during free time.
What car are your driving currently and what is your dream car?
Thanks for asking this question. In my mind I own and drive a harrier.  Anyway, currently, not possessing a car.
Anything you ever regret not doing? Anything you wish you had done differently?
I have nothing to regret about.
What advice you would give to a young person starting out in business?
That they need to ensure they are passionate at what they are doing, have confidence and a stronger believer in themselves.
Parting words?
I wish to thank Bizna for making this opportunity available for me to share about my journey as an entrepreneur.