James Mwangi's Salary: Equity Bank Group chief executive officer James Mwangi was paid a total salary of Sh. 60.4 million in the full year 2018.
He earned a salary of Sh. 56.73 million which represented a monthly salary of Sh. 4.72 million and an allowance of Sh. 3.744 million during the year.
This pay came as the bank's full year net profit jumped by five percent to Sh. 19.8 billion. James Mwangi's Salary also emphasised his position as one of the highest paid chief executives in the country.
However, it also means that CEO Mwangi was not paid a bonus for the year 2018.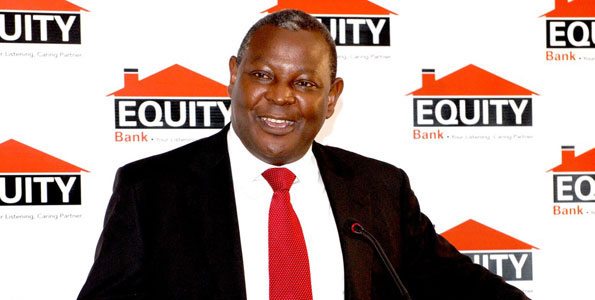 Apart from this salary, Mr. Mwangi is also set to take home dividends amounting to Sh. 416 million from his 208 million shares which he holds in the bank.
The salary and allowances John Gachora earns as NIC Bank CEO
Equity Bank executive directors who include Mr. Mwangi, are paid a salary, pension and other unspecified benefits.
"Executive directors are eligible to participate in the group's bonus scheme, which is anchored on achievement of key business performance indicators, but are not entitled to earn fees or sitting allowances. The board reviews and recommends the remuneration structure of directors annually, subject to shareholder's approval. Directors' remuneration is linked to performance but is competitively structured to attract and retain the best talent to effectively develop the group's business," Equity says in the report.
Currently, the law requires all public-listed companies to declare the total compensation of each director, including salary, bonuses, pension and expenses charged to the company.
Brief profile:
James Mwangi is an accountant, banker, businessman and entrepreneur in Kenya, the largest economy in the East African Community. He is the current Group Managing Director and Group Chief Executive Officer of the Equity Group Holdings Limited, the banking conglomerate with the largest customer base on the African continent, in excess of 8 million as of 2014. James Mwangi is also the current chairman of Kenya Vision 2030 since 2009.