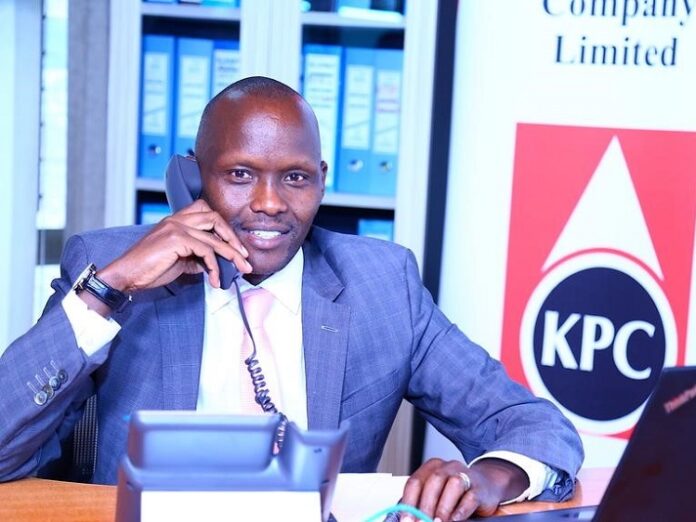 Kenya Pipeline Managing Director Joe Sang has been arrested over a multi billion corruption scandal at the Kenya Pipeline Company (KPC). The scandal involves the mysterious loss of fuel.
Mr. Sang was arrested along four others who include company secretary Gloria Khafafa, head of procurement Vincent Cheruiyot, procurement manager Nicholas Gitobu and general manager in charge of infrastructure Billy Aseka.
Mr. Sang and his four colleagues are now being held at Muthaiga Police Station pending court seven charges that include seven counts theft of Sh. 528.5 million during the construction of the Kisumu oil jetty.
The arrest comes days after the KPC board invited authorities to investigate the disappearance of more than 21 million litres of fuel, which are claimed to have either spilt or was stolen by vandals.
The series of scandals kicked off during the 2013/14 financial year when KPC tendered to deliver 60 hydrant pit valves for Jomo Kenyatta International Airport at a cost of Sh. 647 million.
Hydrant pit valves are gadgets used for
refuelling aircrafts. Aero Dispenser Valves Ltd was awarded the tender to supply the items following a procurement process that investigations later revealed was flawed.
EACC detectives say thay the tender was inflated – 60 hydrant pit valves at a cost of Sh. 647 million meant that one valve was supplied at an average cost of Sh. 10 million, almost ten times the actual price of Sh. 1.5 million.
Also, KPC chairman John Ngumi has invited oil marketing companies (OMCs) to conduct forensic audit of stock positions, which will essentially be examining Mr Sang's management.
Ten leading oil marketers had written a joint letter dated October 26, 2018 in which they demanded to conduct their own forensic audit to check the accuracy of stock statements issued by KPC and get to the bottom of what was turning to be bogus records of loss.
Mr Sang and his senior managers will also be charged with abuse of office for "improperly awarding tender number KPC/PU/006-047" to Southern Engineering Company at a cost of Sh. 1.9 billion against Sh. 1.4 billion, which had been approved.