John Gachora's Salary: NIC Group's chief executive officer, John Gachora, was paid a total of Sh. 94.9 million in the year ended December. This salary was equivalent to a monthly pay of Sh. 7.5 million.
This means that Mr. Gachora is one of the best paid CEOs in the country currently.  Nonetheless, this salary was a drop from the Sh. 98 million pay that he got in the 2017 financial year.
This drop was caused by a drop in cash bonus. He got a cash bonus of Sh. 23.5 million, down from the Sh. 29.9 million he earned in the year to December 2017.
John Gachora's salary comprised a salary of Sh. 61.5 million or Sh. 4.8 million per month, cash awards (Sh. 26.7 million) and retirement benefits (Sh. 6.6 million).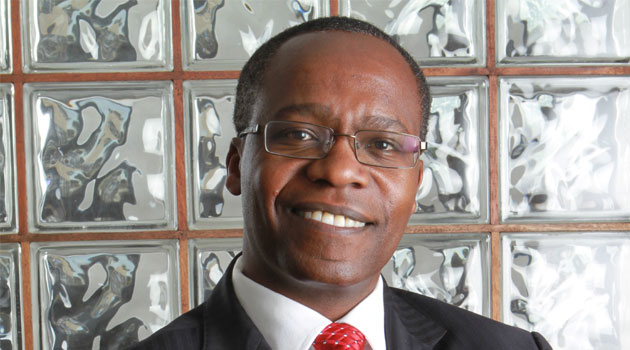 The previous year, he earned a salary of Sh. 57.6 million or Sh. 5.1 million per month, cash awards (Sh. 34.2 million) and retirement benefits (Sh. 6.2 million).
NIC Bank's net profit for 2018 rose by two per cent to Sh4.23 billion on the back of higher non-funded income and a cut in loan loss provision that offset falling interest income.
The NIC compensation policy is aimed at attracting highly skilled staff and keeping up with prevailing wage rates in the market. "The remuneration policy has the objective of providing remuneration that will attract, retain and engage high calibre directors whilst protecting and promoting the company's objectives. The policy seeks to provide market competitive remuneration," NIC said in its latest annual report.
Executive directors' pay is pegged to the bank's performance, with the bonuses accounting for a quarter of the Sh94.9 million paid to the CEO.
John Gachora was poached by NIC Bank Group in 2013 from South Africa-based Barclays Africa where he was in charge of the multinational's corporate and investment banking. In the same vein, NIC's executive director for finance, David Abwoga, was paid a total of Sh. 33.9 million for the nine months he was in the position last year, translating to a monthly pay of Sh. 3.76 million.