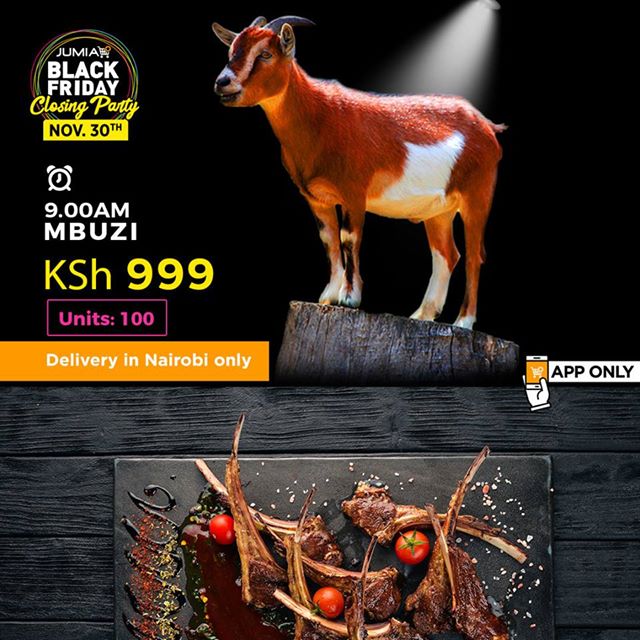 The 2018 festive season has arrived. With less than a month to the Christmas season, Jumia Kenya has announced a rewarding sales campaign.
The campaign dubbed 'Krisi na Jumia – Twende Ocha' will see Kenyans buy goats on Jumia at Sh. 999 only.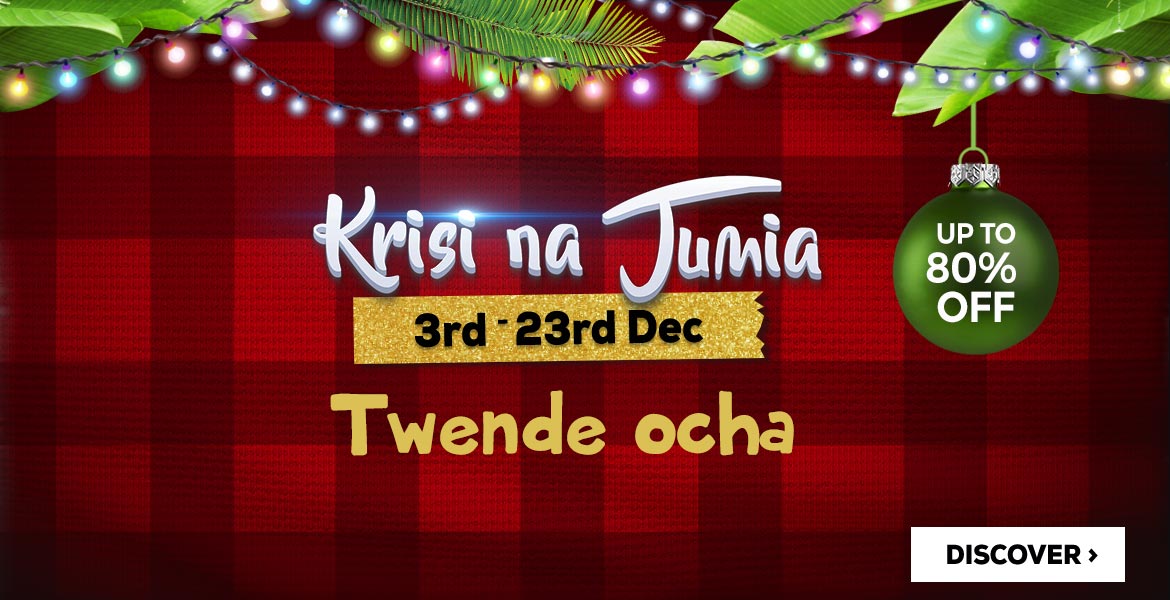 This is the latest move in a growing strategy that has seen the leading e-commerce firm offer more fast moving consumer goods on its online platform..
"For the second time this year, we have partnered with herders in Kiserian to sell goats to Kenyans at discounts of up to 95 per cent," says Jumia in a statement.
The goats will be sold at the mega discounts during flash sales that will be struck by fast and first lucky shoppers on Jumia's online platform from Friday 30th November to December 18th.
The new offer comes hot on the heels of a highly successful Black Friday event that Jumia has been running throughout 5the month of November.
According to figures released by the company, an estimated 12 million Kenyan customers will have visited the online platform by the end of November. This will be an increase of 8 per cent from the figures that Jumia scored in the 2017 Black Friday. The 2018 edition of Jumia Black Friday sales began on November 2nd, and will be concluded this Friday with a mbuzi flash sale at 9am.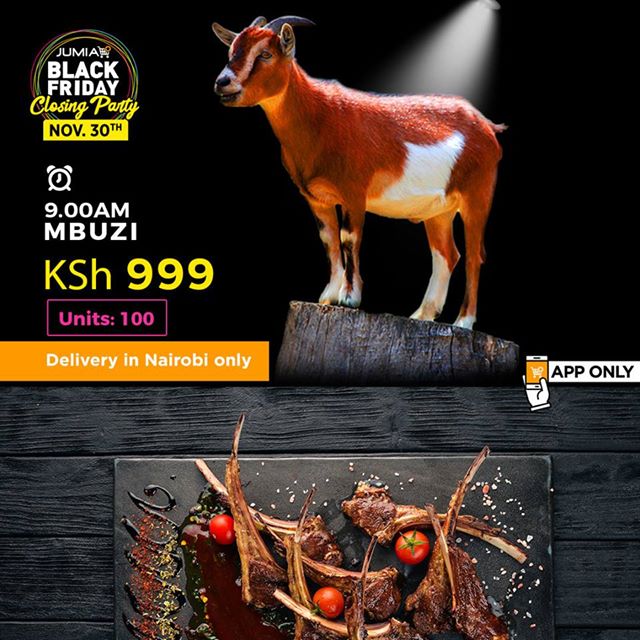 Strikingly, while sales have traditionally focused on mobile phones and electronics, this year's best sellers have been FMCG products. The company launched the grocery category in 2017, aiming to driving higher repeat purchase from their customer base.
During the launch of the "Krisi na Jumia – Twende Ocha!" campaign, the Jumia announced that groceries will be at the heart of their festive offer.
Additionally, Jumia will offer up to 70 per cent discounts on Unga, Wheat Flour, Sugar, Blue Band, Rice and other festive products. "Jumia is now the one-stop shop in Kenya, and this Christmas our customers can host friends and relatives with ease, and even travel upcountry with the amazing package of discounted deals we have prepared," said Jumia Kenya's head of communication, Pauline Masese.