Ken Mijungu: KTN news anchor Ken Mijungu has ventured into the ambitious world of executive transportation. The media personality has reportedly started a helicopter charter business. This new business comes as an extension to his car renting services.
Given the heavy capital involved in these two lines of business, it is safe to say that Mijungu will be more of an agent. A few weeks ago, Mijungu issued a plea asking for Kenyans and the police to help located his Landcruiser Prado which was stolen close to two years ago. Mijungu said that he had bought the Prado on loan and was still repaying the borrowed amount with nothing to show for it.
In his latest venture which he announced through his social media channels, Mijungu said that his helicopter charter services will cost about Sh. 186,000 per hour.
"The choppers operate all over the country, they are based at Wilson, 5 at our disposal plus a private jet. We target anyone who loves luxury," Mijungu said.
Crème de la Crème: Why I moved to Kericho, can never return to Nairobi
"Most people who rent out the choppers are politicians but also individuals who want to get to their location using minimal time."
He further added that his consultancy was also leasing out high-end vehicles, yacht and private jets. "Want to surprise someone, want to land in style literally?" he said in the posters.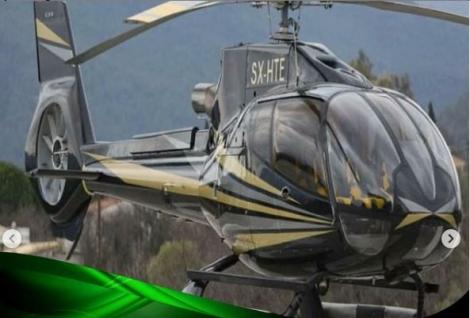 The media personality is however not the only one who has ventured into luxury transportation agency business. Nonetheless, this market segment is not heavily concentrated and only a few companies are currently offering similar services. "We have top-of-the-range cars and have the ability to get you any that you want. Our prices are very competitive," reads part of the profile of the luxury transportation company associated with Mijungu.