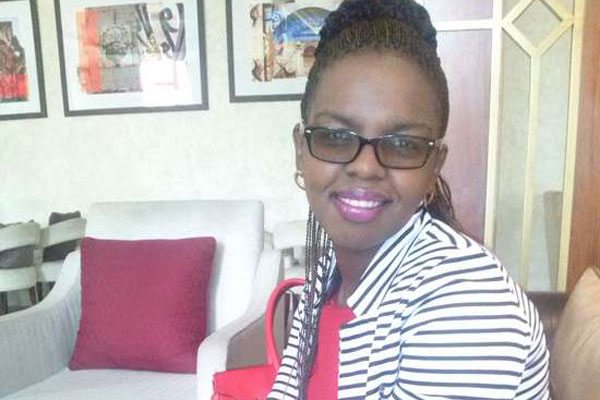 Ruth Mwanzia is founder of Koola Waters Company. She shares about her journey into business.
"I am a 29-year-old lady, a strong believer in God and the director of Koola Waters Company. Currently, I am pursuing a Master's degree at Africa Nazarene University. My company, Koola, manufactures, packages and treats drinking water in Karen. I started it in October last year.
Growing up, though, I never thought I'd found such a company. In fact, as a child I wanted to be a neurosurgeon, and I loved reading Ben Carson's books which really inspired me, but with age my interests changed. What motivated me to start Koola was my passion to provide clean and safe drinking water in Kitui which is where I come from.
It's a semi-arid area and it rarely rains and there is scarcity of clean water. Growing up, most children used to suffer from water borne diseases. I was motivated to come up with a solution.
Koola Waters, it is a connotation of the name cool, because when you drink water it leaves you cool and hydrated. And also "K" stands for Karen where it is manufactured and "K" stands for Kenya. My mother suggested the name and I loved it.
Starting capital
I got my personal savings and my parents. We then went to Davis & Shirtliff and bought the treatment plant. We then registered the company and got the relevant certification from Kebs. So far, the journey of my company and myself in business has been both tough and enjoyable. I have learned a lot and still learning because I am doing what I love and that brings me so much joy. I want Koola Waters to expand and get to be known throughout East Africa and for it to be a household name in Kenya.
I have learned that Kenya has so much potential for growth and that doing business in Kenya is possible, you just need to have a great business plan. In the same vein, there are many venture capitalists and investors willing to invest in good businesses.
Competition and also penetrating the market sometimes takes time and this has been a challenge. It is not easy to get into the market as a startup. It took me time but I am happy I have a share of the market.
But the biggest revelation I've found and would like to share out there is that young people should not sit on their ideas, they should share them and start. A journey of a thousand miles begins with a single stride. Personally, my faith in God, strong family support and love, and a few close friends keeps me going.
If they you have an idea, you should not be worried where the capital is going to come from. Little by little you will realize your goals.
In my personal life, I am not married. Neither am I dating. My hands are full right now."