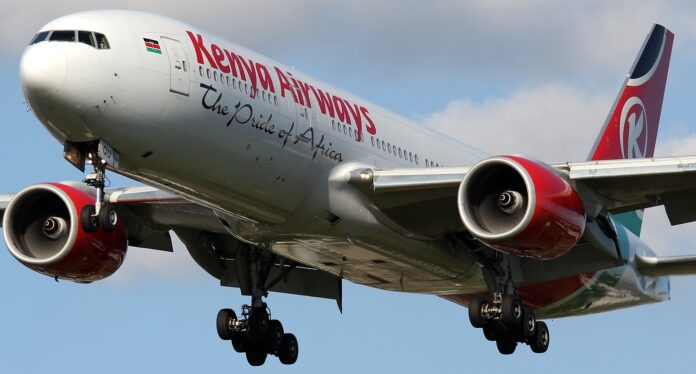 Kenya Airways has announced flight disruptions for flights heading to parts of Europe and Dubai.
This comes after KQ flight KQ112, 5Y-KZB from Nairobi to Paris, reportedly suffered pressurization failure. The plane turned back.
The national carrier said that is flights going and coming from United Kingdom, Amsterdam, and Dubai had been affected by bad weather.
The carrier further announced that some of its flights had been re-directed to alternative airports.
In a statement, the KQ said it was working o minimize the effects of the disruptions and avert any inconveniences to travellers.
While these disruptions have been caused by bad weather, Kenya Airways has been facing a series of flight disruptions due to lack of technical staff as some of its employees kept out of work in protest over poor pay.