Latema Road Explosion: Unconfirmed reports say that an explosion has occurred along Latema Road in Nairobi. One person suffered minor injuries on the leg after he was pierced by a shrapnel from the IED during the Saturday incident. So loud was the blast that it was heard as far as Koinange Street, causing panic and disrupting the vibrant Nairobi night life.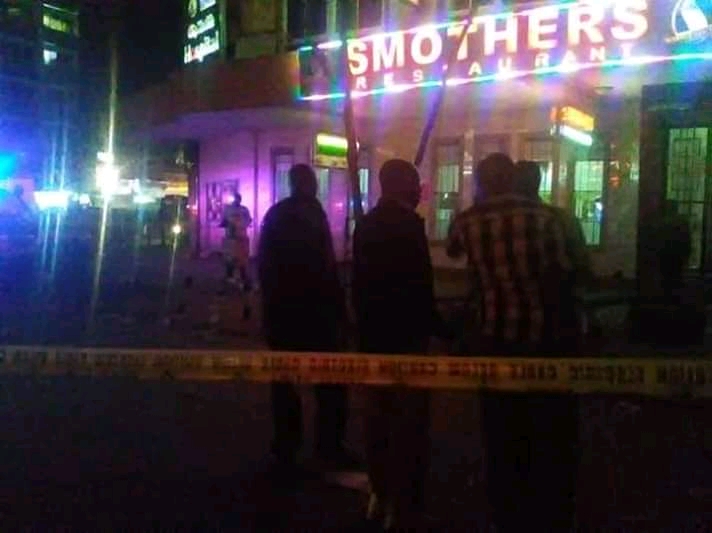 A few injuries have also been reported after what is suspected to be an IED device was set off by an unknown assailant.
It was not immediately clear what caused the blast which went off shortly after 7 pm outside Smothers Fast Food Restaurant on Tom Mboya Street. However, initial police reports said the blast was caused by an Improvised Explosive Device (IED).
More to follow…